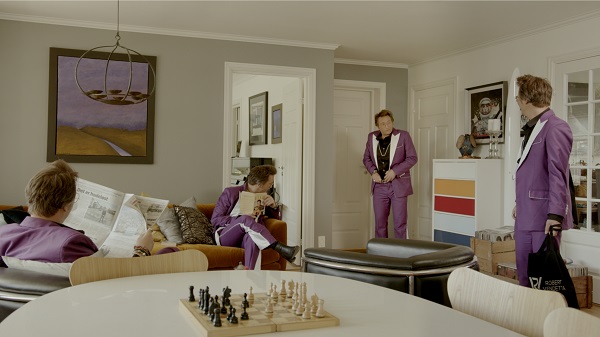 A track released this week from Norwegian artist Robert Vendetta, "All By My Handsome Self" struts a hooky rock and retro-pop sound, thematically exploring a crumbling relationship. Bouncy pianos glide into a forlorn vocal lead — "I heard you got married." The backing guitars recall a Strokes-esque rock feeling, while the "all by my handsome self," chorus reflects a hooky, timeless pop nostalgia. The track would sound fitting both in the company of '70s New Wavers like Talking Heads and modern rock mavens. The culminating vocal rise past the two-minute mark, followed by a playful piano-focused segment, concludes "All By My Handsome Self" with a memorable melodic fervor.
"I was actually going to rehearse some Soul Children songs – Norwegian gospel music – when 'All By My Handsome Self' came to me," Robert says. "I did not play very well in that rehearsal but was very happy with the song I had written."
The track comes via Robert's forthcoming album All By His Handsome Self, out on 9/30.
—
"All By My Handsome Self" and other memorable tracks from this month can also be streamed on the updating Obscure Sound's 'Best of September 2021' Spotify playlist.