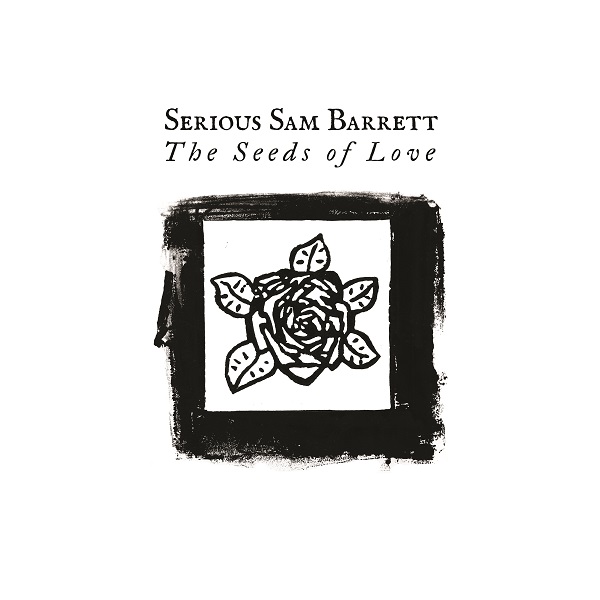 An intimate folk album from UK artist Serious Sam Barrett released in the past week, The Seeds of Love shows a heartfelt sound steeped in 12-string guitar and banjo. The Yorkshire-based artist impresses especially with "Bushes and Briars." The anticipatory lyrics and resonating, well-paced guitar accompaniment feels both romantic and forlorn. The shimmering guitar work shines without vocals at the mid-section, the track's second half continuing the moving qualities of the first. Throughout the album, a variety of successes show, from the vocals-only allure of "Every Night Has an Ending" to the spirited fervor of "Blow Away the Morning Dew."
Barrett elaborates more on the album's inspirations below:
"A year or so ago my wife came home with a book published by the English Folk Music and Dance Society called "The Seeds of Love". I was immediately taken with how beautiful the book was and a large part of this record is comprised of songs from the book. In a lot of cases I was new to the songs and I simply read the verses from the page and waited for a melody to come to me that I thought fitted the words. For some I already knew the song and decided to play it straight with the traditional melody. For some time I've wanted to make a record with a very traditional feel, a "proper folk record" and this book really helped that along. One way or another all the songs on this record are songs of love, be it tragic, misguided, unrequited or true."
Stream The Seeds of Love below:
—
"Bushes and Briars" and other memorable tracks from this month can also be streamed on the updating Obscure Sound's 'Best of September 2021' Spotify playlist.