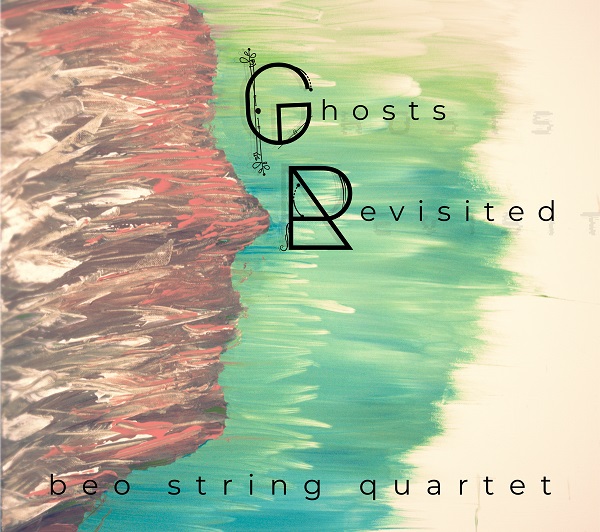 Ghosts Revisited is a stirring new album from Pittsburgh-based collective Beo String Quartet. Their merging of prog-rock and classical music makes for a uniquely impactful sound, full of interesting tonal twists and turns. Among the best representative of the band's strengths on the album is the track "Introspectre." The creeping strings and vocals infuse initially amidst a bass-y pulse, weaving a dark tale of disconnection. The 45-second mark sees an expansion of ghostly vocals and strings, sending chills. The mid-point sees an elegant turn, into a haunted procession of sorts. The track concludes with a rock-forward fervor, reflecting the band prog-friendly side. "Introspectre" is an eclectic success of a track, representing the rest of Ghosts Revisited well.
"We've flipped the roles of string quartet vs rock combo normally found in popular styles," says producer Sean Neukom. "In Ghosts Revisited, it's the strings giving us the substance of the sound. The drums, guitar, bass, and vocals drop in for added definition and texture."
Stream the album below:
—
"Introspectre" and other memorable tracks from this month can also be streamed on the updating Obscure Sound's 'Best of October 2021' Spotify playlist.