When was the last time you played in a casino, land-based or online? Most players don't pay attention to what is happening in the background while they gamble. They are too focused on the gameplay and eager to win, that they don't realize how many sounds happen around them. Truth is, casino background music affects you more than you can imagine. 
Background Music in Different Casino Types
By definition, a land-based casino is a controlled environment. To improve the player experience and encourage spending, casinos employ a variety of psychological techniques in their work. This starts from the casino design and color schemes used in the interior and goes to the design of games, lighting, and finally, to the background music. All this affects the players' mood, prompts a desired action, and takes a huge role in the overall experience.  
It goes beyond the notes or tempo played in the background while you're gambling. Gaming can get emotional and challenging, and players easily get stressed as a result. It's a proven thing that the right music can play a significant part in improving the mood and calming the nerves.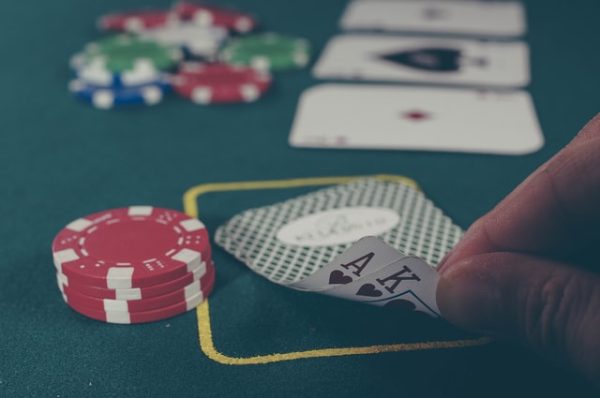 Unlike land-based casinos, online gambling hubs do not have the same control over the environment for players. They can't really affect the players' mood or behavior with interior design, lighting, freebies like beverages, and more. 
This puts a great deal of pressure on online casinos. They work really hard to improve the graphics and with it, the experience. They've offered live dealer games to replicate or at least come close to the immersive physical casino atmosphere. And, one of the biggest perks of gambling online are, of course, the bonuses exclusive to such casinos.
For gambling websites, one of the few controllable parts is the background music. That's where online casinos can really thrive, and that's what they focus on greatly. 
But, online casinos cannot really play music for every visitor without appearing distracting or obtrusive. This is why, when you gamble online, it's most likely that you'll hear background music and sounds when you open a game. Game developers are always integrating sounds and music into their creations.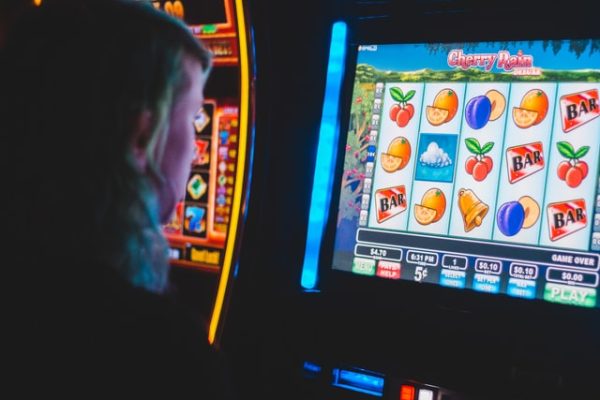 Not all casinos offer the same immersive experience, of course. 
While the graphics and game choices are important for your experience, choosing a safe and good UK casino should be your first priority. As long as you choose a quality website for British players, you can expect an immersive experience with tons of perks. Online gambling can be an amazing way to spend your time and win some money as long as you do it on a good website. If you check this list of the best uk online casinos, you'll find websites that offer tons of game choices with amazing graphics, great rewards, and background music that makes everything more pleasant and entertaining. 
Once you find such a website, try and pay attention to the casino soundtrack.
The Casino Soundtrack
You're probably thinking – casinos have different soundtracks, so what does this mean? However, stop to compare a few good sites and their soundtracks, and you'll notice several striking similarities. Just scour a few slot games of your choice and make the comparison – it sounds similar, doesn't it?
Most casino sites use a special genre called muzak. This is instrumental, soft music that you can even hear in shopping malls. It's basically an umbrella term for all sorts of music that makes the atmosphere calmer and prompts certain emotions. Even though you can find different tempo and speed, the feelings remain the same. 
In fact, if you focus on the background music while gambling, you'll see that it combines relaxed, slow tempo with upbeat dance music. It oscillates between the two, but they are so expertly blended together that players hardly even notice the change. 
While online games have music embedded in them by the developers, the soundtracks played at land-based casinos are usually pre-packed into long mixes, played during the day. The combination of fast and slow music is created to provide an immersive, holistic experience that helps people focus, keeps them calm, and offers an escape from their daily troubles. 
There you have it – the nature of background music at Kucasino.shop and why they play it. You might not have noticed it before, but if someone were to remove music from the background in online casino games, you'll certainly feel different.