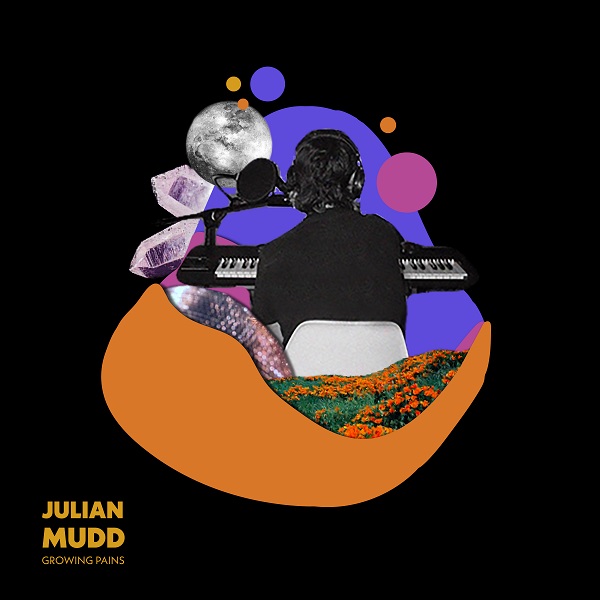 "Growing Pains" is the debut single from Julian Mudd, unveiling a hooky pop sound with ample personality. The Los Angeles-based artist's songwriting struts a theatrical, humorous poise — fully evident on "Growing Pains," whose creative vigor and aesthetic reminds fondly of Of Montreal. "This is a song about changing your life," Mudd begins, gradually accompanied by playful guitars and bouncy synths. The alternation between perky enthusiasm and more spoken-word remarks makes for a constantly entertaining sound, the spacey synths and sporadic guitar pulses engaging throughout. The hypnotic vocal effect just prior to the three-minute mark leads a creative, effective conclusion, satisfyingly capping off this burst of audible creativity from Julian Mudd.
The artist also has a creative vision in merging his music with NFTs, which he elaborates on below:
"I broke Growing pains into 5 composable parts: bass, chords, fills, percussion, and vocals. I then wrote 5 – 10 different versions of each instrument sections and wrote a program to mix and master unique variations such that over 10,000 unique 1-of-1 variations of the track can be generated. People will have the opportunity to "mint" one of these unique variations as an NFT in an event that will launch 2 weeks after the track's release date. The album art will also have composable sections that correspond to the composable parts of the song variation. With this addition, each unique variation of the song will have a unique album art generated along with it."
—
"Growing Pains" and other memorable tracks from this month can also be streamed on the updating Obscure Sound's 'Best of November 2021' Spotify playlist.