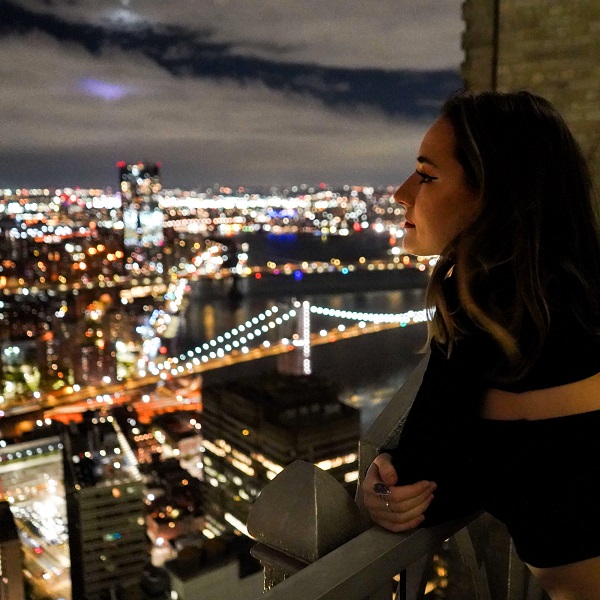 A soulful ode to NYC, "Sonder" is a recent track from Clara Hannigan. The initial lyrics reflect the constant bustle of NYC, from a window's view of city dwellers smoking on their balconies and congregating. The serene guitar licks past the one-minute mark coincide with a spirited vocal rise, the subsequent "I was so certain," vocal line bolstered by a backing shimmer that exudes a funky charisma. The "just a stranger," rise plays memorably; Hannigan's vocals exude a sweltering, reminiscing quality that plays excellently alongside the soulful guitars and keys. "Sonder" is a stellar production and melodic output from Hannigan.
Hannigan elaborates further on the track:
"It's about the feeling of being anonymous in a busy city, as opposed to a small town in which everyone knows all your business. It's about how you can say whatever, do whatever, be whoever and no one else cares because they're busy going through their own lives, living their own story."
—
"Sonder" and other memorable tracks from this month can also be streamed on the updating Obscure Sound's 'Best of January 2022' Spotify playlist.