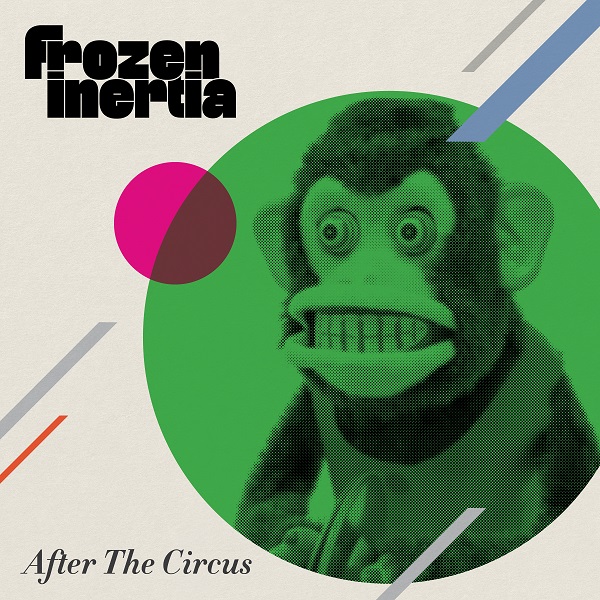 Frozen Inertia present genre-defying experimentation throughout their new album After the Circus. Based in Oakland, California and Akron, Ohio, the project features Timothy Graves (guitar, bass, synths, vocals), Brad Palmer (drums, keys), and Ryan Anderson (guitars, bass).
The album's opener, "P.T. Barnum," begins with an eerie introduction — "welcome to the show / step right up, pay the toll," — amidst murmured post-punk guitar glimpses and spacey synths; it's an apt opener for an album that journeys enjoyably without regard for stylistic or structural norms. Following, "What Is This?" unveils the band's driving rock-forward fervor; dark guitars, organs, and menacing vocals build alongside brassy momentum. Additional vocals from Philadelphia-based jazz vocalist Charlie Blu adds an especially invigorating result on this memorable album cut. Frozen Inertia impresses throughout with its eclectic charm, from the subdued jazzy improvisational feeling of "Brynn Can Win" to the haunting folk sounds of "Meanwhile in Canal Fulton…"
Stream After the Circus below:
—
This track and others featured this month can be streamed on the updating Obscure Sound's 'Best of January 2022' Spotify playlist.