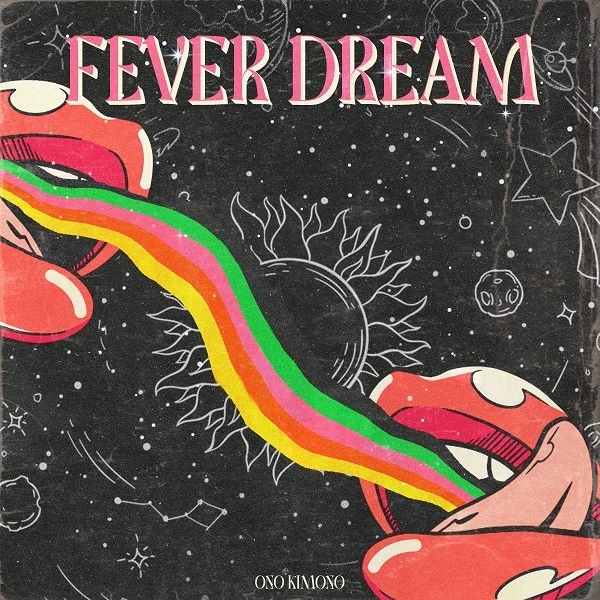 Showing an '80s pop nostalgia, "Fever Dream" is a perky, hooky track from Ono Kimono, the project of Las Vegas-based musician Justin Roll. climactic vocals emit lyrics commiserating over a rapidly fading weekend, representative of a thematic pull throughout emphasizing to seize the day/night. The evolution from quaint guitars and lush synths into anthemic energy coincides with the vocals' escalating passion. The vocals in the verses emit a sincere yearning, while the "had enough, feels like a fever dream," refrain during the chorus hooks with effortless charm. Ono Kimono's "Fever Dream" engages with a spunky melodic direction and shimmering '80s-friendly aesthetic.
The artist elaborates more on the project, below:
"I like to make music that sounds like it's from an alternate universe. I love to experiment with surreal sounds and textures but also find a way to keep the message grounded and relatable as a whole. That's really a fun challenge for me. It's an obsession of mine to throw in little details that maybe would take you a few spins to notice.

The singles I'm releasing have been a culmination of what I've been feeling since the start of the pandemic. Feelings of heartbreak, addiction, and burnout have weighed heavily on me and it's been highly therapeutic to put them into music. I'm hoping my message resonates with people and takes them on a journey.

My ultimate goal is to provide for my listeners what my favorite music has given me over the years, which is a sense of belonging. If I am able to inspire, to comfort, and to captivate my audience then the journey will be 100% worth it."
—
"Fever Dream" and other memorable tracks from this month can also be streamed on the updating Obscure Sound's 'Best of January 2022' Spotify playlist.