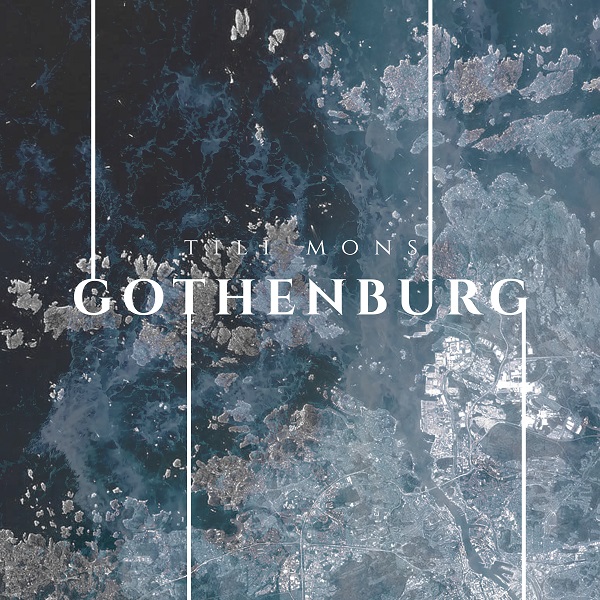 The new EP from Stockholm-based artist Tili Mons, the Gothenburg EP is a lushly inviting treat, offering an ambient mixture of synths, piano, and guitars. EP track "Brännö" is a showcase in gentle yet memorable atmospheric construction. Serene water sounds join swelling synths and light piano, the lush guitars and drums entering thereafter with light precision. The subsequent "Daydreaming on Tram 11" finds piano accompanied by electronic textures, gradually bolstered by spacey futuristic synth work and bustling percussion; the result shows both the intimacy and forward-thinking inventiveness of Tili Mons, all within one track. With this EP, Tili Mons has crafted an album steeped in consuming soundscapes and polished production.
The artist elaborates more on the EP, below:
"During my 10 year residence, I started recording sound samples from my favourite places in and around the city of Gothenburg (Sweden), like small creeks and waterfalls in the Änggårdsbergen forest, bird tweets from Gamlestaden, and slow waves easing towards the shoreline of Brännö. Then I combined these sounds with gentle pianos, mellow grooves, vibrant guitars, and soothing synths. The EP is not only a tribute to the city, but encourages a close connection to memories, to the mind, and to inner feelings, be it good vibes or bittersweet recollections.

To me the music is about reminiscing, revisiting those places, the life I had in Gothenburg, and all the emotions I felt during that time. My hope is that the music will let you visit your own places and emotions. Or just take a peaceful break and de-stress for a while."
Stream the blissful Gothenburg EP:
—
"Brännö" and other memorable tracks from this month can also be streamed on the updating Obscure Sound's 'Best of January 2022' Spotify playlist.