Headphones are great for listening to music, but good ones don't come cheap. That's why you need to take good care of them to ensure they continue performing optimally and do not deteriorate over just a few years.
Follow the tips below to care for your headphones and enjoy your music for many years.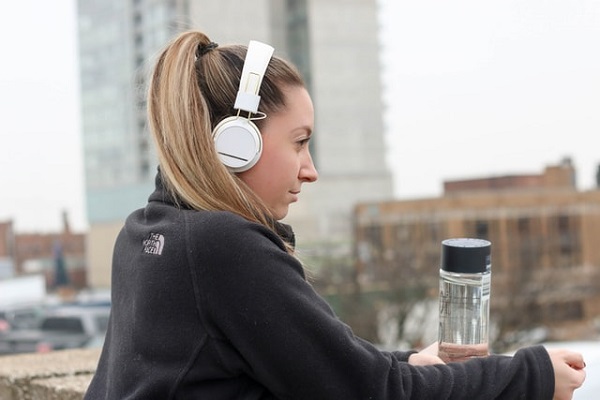 1) Clean The Earbuds
Keeping the earbuds clean will ensure you always get high-quality sound. Use a damp towel to clean the rubber earbuds after removing them. Also, clean the wires if they are dirty or have touched many public surfaces. 
2) Keep The Volume Low
You can avoid recycling audio gear earlier than you expected and preserve the longevity of your headphones simply by keeping the volume low. 
Sometimes you may be tempted to turn your volume up to the max, but this can damage your ears and the headphones. Some headphones have volume limits to protect the gear from speaker blowout, but others are less intuitive. We recommend keeping your headphones at a max of 60% to avoid a blowout. 
3) Store The Headphones In Their Case
Storing the headphones well is the only way to ensure they are protected. The headphone case can protect them from damage and dirt. It also ensures the wire doesn't entangle. Roll the wire into a loose coil before placing it in the case. You should also store the headphones case in a safe place, so you never lose it.
If you're on the go a lot, don't throw the case in just any pocket. Have a zipper dedicated to your headphones.
4) Unplug The Headphones After Using Them
After using your headphones, don't leave them plugged into your laptop or mobile phone. This can cause damage to the headphones, especially if you leave them in a place where people move a lot. The cord can get entangled, or someone can suddenly pull it from the jack, thereby breaking the copper code to break. 
Instead, unplug the headphone and keep them safely in their case. 
5) Don't Pull The Cable But The Plug
When unplugging your headphones, pull the plug, not the cable. When you pull the cable, you'll exert undue pressure on it, which can damage it. So, make sure you grip the plug tightly before pulling it off.
6) Don't Sleep With The Headphones On
When you sleep with your headphones on, you are likely to roll over them when you fall asleep, which can bend or snap the technology. 
Sleeping with your headphones on also has many health risks. So, after using your headphones, unplug them and keep them safely in their case before you retire to bed. 
7) Don't Keep Your Headphones In Your Pocket
Keeping your headphones in your pocket will cause the cable to tangle and break. When the cable is tangled and twisted, it becomes difficult to disentangle, and you may damage the wiring by pulling on the cords.
Keeping headphones in your pocket will also cause them to attract debris like dust in your pocket, which will eventually lead to poor sound quality.
8) Never Share Your Headphones With Anyone
Sharing your audio gear with another person can lead to skin infections from disease-causing germs. Another reason not to share your headphones is that they can get damaged easily in the wrong hands. It's always better to be safe than sorry when it comes to your precious audio gear!
Conclusion
Headphones are delicate gadgets that need tender care for them to last longer. They are also expensive, especially if you choose the highest quality headphones. By using the above tips, your headphones will serve you for many years and maintain excellent sound quality. 
It's worth emphasizing that you should keep your headphones in their case and avoid sharing them with anyone. When buying headphones, do so from a reliable supplier who sells original products, not counterfeits.