Posted
February 28, 2022 by Mike Mineo
in Folk
Cloudbelly – "Whistling"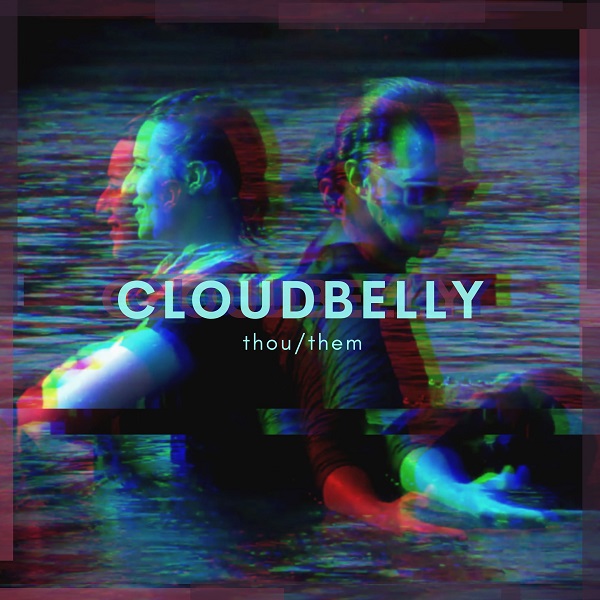 Strutting an ethereal folk engrossment, "Whistling" is the latest from Cloudbelly, the project of western Massachusetts-based singer/songwriter Corey Laitman. The track is a heart-tugging portrayal of bonding and human connection, particularly during tumult. Opening morning imagery of birds swarming and the kettle warming are joined by gently flickering acoustics, as an additional vocal layer enters the fold. Mellow keys emerge thereafter. "My world is small, but my joy is not, 'cause my baby makes me laugh a lot," the vocals let out, a beautiful recollection of weathering a storm with someone wonderful. Cloudbelly's "Whistling" stirs with its emotion and lushly melodic pull.
The project's upcoming album, thou / them, is slated to be released this summer by Signature Sounds. It was produced by Grammy Award nominated producer Anand Nayak.
Laitman elaborates more on the track below:
"It's about a moment of almost rarified domestic bliss… with an undertow of trauma bonding. Yeah, at the moment during which I was writing the song, the in-love-ness I was experiencing was heady, made everything beautiful look ten times more beautiful, feel more magical. My partner at the time made me laugh to the point of breathlessness on the regular. It was also written during the early days of COVID, so in a way it felt like my pre-COVID sprawl of a life had kind of condensed into this very small, bright, saturated domestic tableau with my partner and his kid. We were taking lots of walks and snuggling and watching the birds and talking and crying — it was a time of intensified connection that was further intensified by the traumatic surround of the pandemic."
—
This track and others featured this month can be streamed on the updating Obscure Sound's 'Best of February 2022' Spotify playlist.