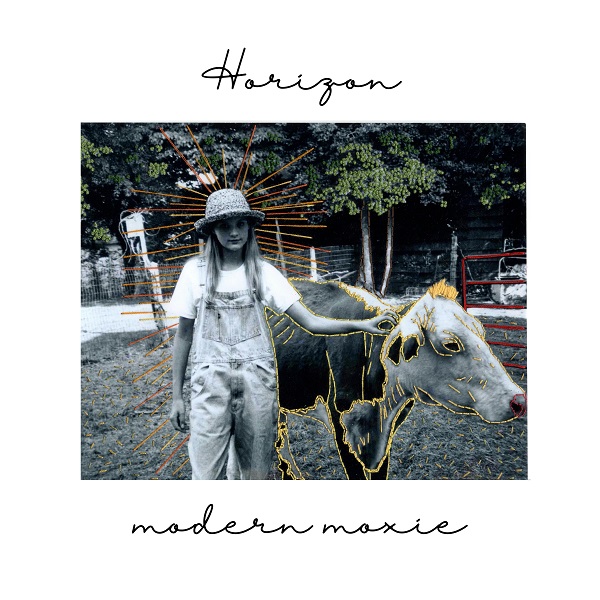 "Horizon" is the latest from Modern Moxie, who first caught our ears in November with the rocker "Big Wave." "Horizon" shows a more patiently evolving sound, packed with sweltering emotion in its build to several moments of rock-forward ardency. The spacious, contemplative initial vocals is joined by twinkling guitars and a lush synth backing. The one-minute mark sees sporadic rhythmic effects alongside guitars to craft an invigorating, climactic rise. "Horizon" inches toward an eruption, especially upon the three-minute mark, though opts for a more elegant, textural build. "Horizon" further shows the band's stellar songwriting.
"Horizon" comes via the band's upcoming EP, Gutter Honey, releasing on 3/11.
The band adds the following about the track below:
"'Horizon' is a song about dealing with frustration and anger towards rich people that don't care about the environment. Our human stampede towards living inside our phones on a blazing hot, unlivable earth. An honest questioning of how it's possible to look at all the beauty of nature and still pollute it and care only about climbing financial ladders and acquiring as many things as humanly possible. A twinkly, simple song about shedding reliance on physical goods, money and waking up."
—
This track and others featured this month can be streamed on the updating Obscure Sound's 'Best of February 2022' Spotify playlist.