Posted
February 18, 2022 by Mike Mineo
in Rock
Rachael Jean Harris – "Battledress"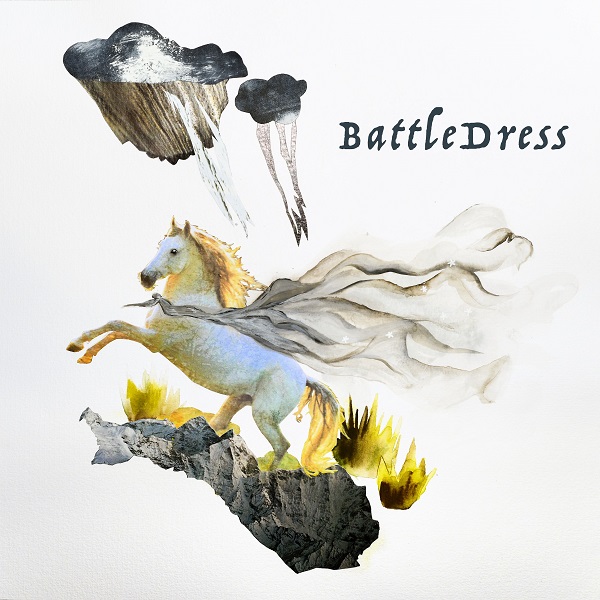 Liverpool-based artist Rachael Jean Harris touts melodic charisma throughout her new track "Battledress." The vocal presence captivates with its sweltering engagement, especially upon the pulsing guitars amidst the "have you seen?" refrain into a title-referencing hook. Much of the first half presents a rock-forward allure, at times reminiscent of Yeah Yeah Yeahs. The track's concluding minutes present a captivating psych-friendly journey with glistening keys and murky rhythmic bustling. The spacey final minute+ conjures a strong atmospheric spell; the lush keys and spacey synth arps converge beautifully. "Battledress" consumes with its fervent vocal work and escalating psychedelic frenzy.
The track began as an ode to Harris' late grandmother, evolving into a free-spirited anthem. "I wanted to write a song that had a spirit of defiance, that felt bold, daring, a little sassy but also a lot of fun," Harris says. Literary influences include Shadowfax (Tolkien's Lord of the Rings), Pegasus, and Shakespeare's The Horse.
—
This track and others featured this month can be streamed on the updating Obscure Sound's 'Best of February 2022' Spotify playlist.