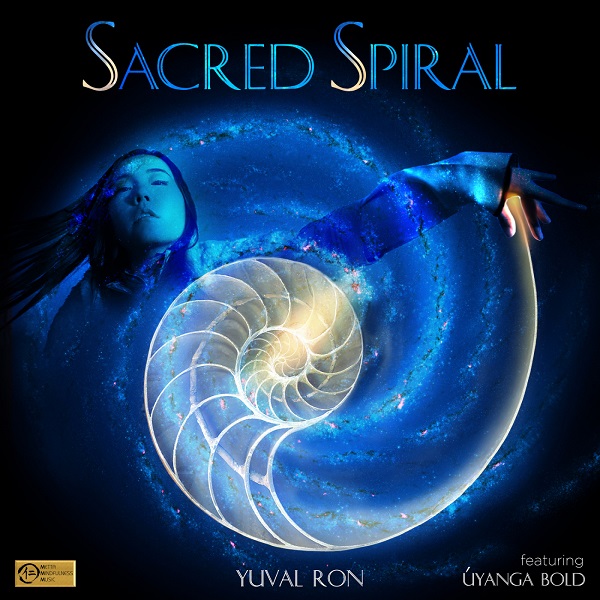 Composer Yuval Ron and vocalist Úyanga Bold concoct a meditative success throughout their new album Sacred Spiral. Exotic instrumentation is abundant throughout the release; the uniquely powerful arsenal includes sitar, jaw harp, Didgeridoo, PanArt Hang, Bansuri flute, and glass harp. Yuval Ron's patiently unfolding compositions are joined by the striking vocal work of Úyanga Bold. One of the most stirring, relaxing examples of the project's meditative awe is via the track "Mind Vision Invocation." Bird-chirping, water trickles, and serene rhythmic-forward instrumentation combine for a truly mind-altering experience, easily calming my anxieties at the present. Úyanga Bold's vocals blend seamlessly within the instrumentation, the frolicking feeling being beautifully capricious. Other highlights include the sitar-friendly "Water of Forgiveness" and spacious "Voice of Freedom."
Stream the album in full below:
—
This track and others featured this month can be streamed on the updating Obscure Sound's 'Best of February 2022' Spotify playlist.