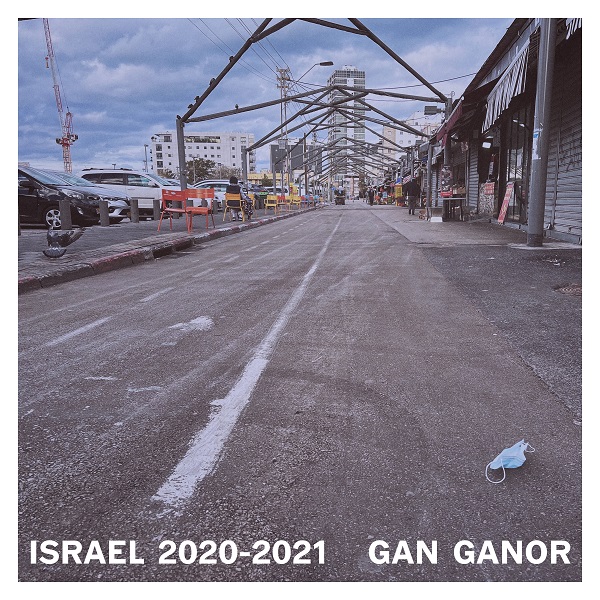 An EP whose concept serves "as a soundtrack of Israel during the last two years," ISRAEL 2020-2021 audibly captures feelings of anxiety and foreboding during war and the pandemic. GAN, the alias for artist Gan Ganor, crafts three instrumental tracks that bridge together as "a soundtrack to the collective Israeli experience of the past two years."
The opener, "Seger (Lockdown)" was crafted during one of the Covid-19 lockdowns, representing the feelings of loneliness and mental hardships during such an isolating time. The gentle guitar pushes craft a serene feeling initially, as percussion and bass enter cohesively. A carnival-like sense of spinning emerges past the one-minute mark, adding a swirling jolt of energy to the caressing guitar-based feeling that preceded. The twangy, western-y guitar effect adds further atmospheric variety; the track enjoyably represents GAN's abilities to shift soundscapes seamlessly and with melodic cohesion.
"Milhama (War)" represents "the feeling of stress that has been surrounding Israel during the military operation 'Guardian of the Walls' in May 2021," which Gan dealt with personally, carrying his son to safety every Red Color alert. The guitars gradually intensify with vigor and a haunting pull, with tension present in the flickering guitar tones. The final track also captivates with its hypnotic growth, and the addition of vocals. More on the closer below:
""Kol Shekel (Every Penny)", was produced as part of a special program by the city of Tel Aviv, in which a selected group of musicians was challenged to produce and record a song within two days each. This is the only track with lyrics and vocals in the EP. The text has been read by Gan, and it was inspired by short sentences that Gan heard in the news, from close friends, and things he thought of himself regarding the heavy financial difficulty brought upon himself and many others during this period."
—
"Seger (Lockdown)" and other tracks featured this month can be streamed on the updating Obscure Sound's 'Best of March 2022' Spotify playlist.