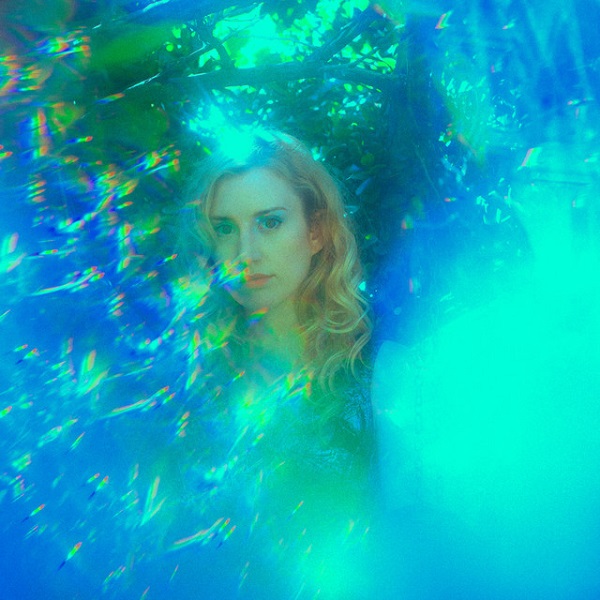 "Four Leaf Clover" is a serenely entrancing track form Hannah Telle, whose soaring vocals provide a haunting mystique throughout. The North Carolina native opens invitingly — "can I tell you a story?" — amidst frolicking guitars. Ghostly vocal layering follows, asking "is it happening or am I dreaming?" into the dreamy rise. The quivering vocal power and textural backing glow coincide with flickering guitars to produce a wholly memorable atmosphere, aided with captivation by Telle's stirring vocal work. "Four Leaf Clover" succeeds with its riveting soundscape and melodic pull.
40% of the track's sales are being donated to Peta's Ukrainian animal rescue effort and Animal Love Sanctuary in Costa Rica.
Telle has previously released two albums, 2016's Hollow Glow and 2019's Walking Away from the Dream. The latter pursued a psychedelic turn sonically, continued with "Four Leaf Clover."
Telle is also known for her work as an actress, particularly as the voice of Max Caulfield in the excellent video game series Life Is Strange.
The track is elaborated upon further, below:
"Sonically, this song documents the moment someone realizes that their current trajectory is no longer sustainable and that they must transform themselves to meet the challenges of the present moment and future. The song begins in a wistful way assessing the sum of one's losses and acknowledging that things must change. The first verse ends in a hopeful, yet questioning prayer, "Is something going to change for me at last?", before exploding into a wall of sound reminiscent of a natural phenomenon like an earthquake or tsunami signaling that the necessary and sacred personal evolution has officially begun. The second half of the song rests in the resplendence of physical, mental and emotional metamorphosis. The speaker is cultivating both acceptance and embrace of their onward and upward transition. Thank you for your time and consideration."
—
This track and others featured this month can be streamed on the updating Obscure Sound's 'Best of March 2022' Spotify playlist.