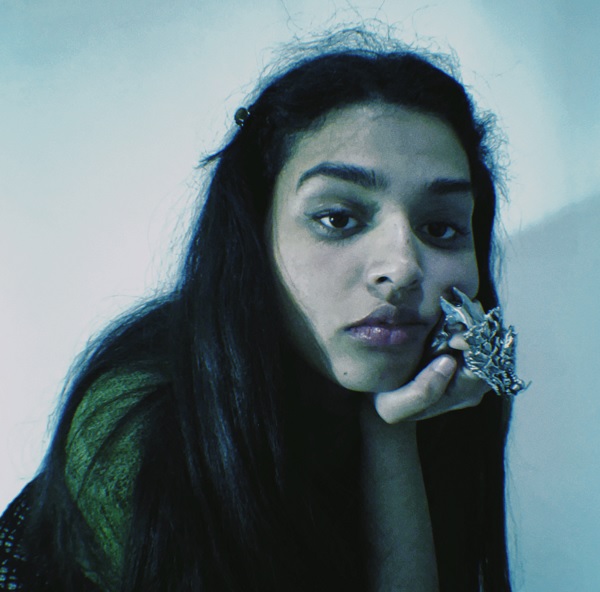 Entrancing with its textural synth buzzing and serene vocals, the gorgeous "Rocky Mountain" is a new track from Mari, the project of London-based producer and singer/songwriter Ann-Marie Azurunwa. The enveloping synth character and washed-in vocals concoct a shoegaze-y nostalgia; the synth and guitar-forward interplay remind fondly of the band Stars. A dreamy beginning drives to a bustling rhythmic push approaching the two minute mark, navigating infectiously with drum & bass influence. The track charms throughout with its captivating contrasts between subdued dreaminess and rhythmic escalation. Look for a full-length album, out later this year, which I'll definitely be anticipating.
"I wrote this single back in November, and it was one of those things that flowed so perfectly it felt like only 10 minutes had flown by," Mari says, also noting the aesthetic inspiration of electro-pop, rock, and drum & bass. She elaborates further on the track's creative process below:
"While I was writing this song I was looking at a card displayed on my bedroom wall that said 'Life is a bit like mountaineering, never look down.' I immediately had this vision of this mountain that was immense and sublime, it was potentially dangerous and enticing. I thought about how equally risky it feels to follow your passion and intuition, to think with your heart – it's something I've blocked myself from doing multiple times out of fear and always regretted it. Maybe that has nothing to do with the original quote that inspired me but to me, the song is all about listening and trusting your inner guidance."
—
This track and others featured this month can be streamed on the updating Obscure Sound's 'Best of March 2022' Spotify playlist.
The track is also featured in the genre-based, best-of Spotify compilation Emerging Dream-Pop.