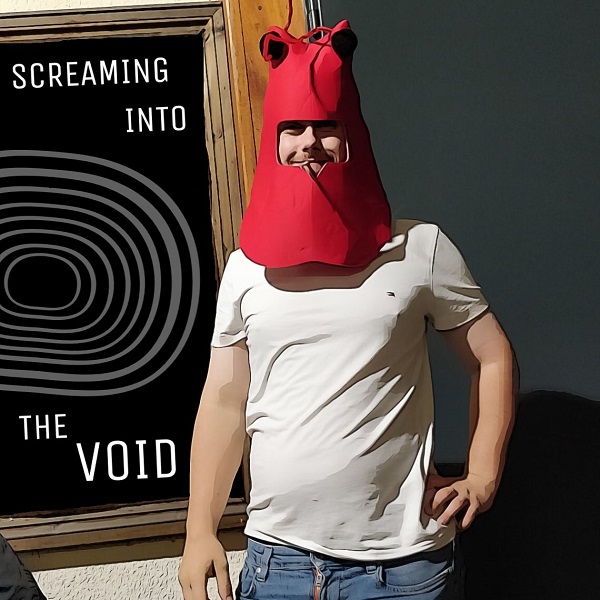 Spanning from sentimental piano ballads to bustling rock murkiness, Screaming Into The Void is a catching EP from Bristol-based band Sierra. Among the EP's highlights is "Identify," described by the band as "a track which represents standing up for yourself, and what you believe in." A hectic bass line and trickling guitars exude consuming post-punk qualities, culminating in nocturnal-feeling textural atmospherics. The bass-hopping verses are supplanted by a rise in vocal emotion as the guitar work swells, constructing a hypnotic and engrossing rock sound.
The release excels elsewhere, too. "A Poem for Eden" pursues a tonally diverse post-rock feeling with its instrumental fervor, while "Four Walls" conjures '90s nostalgia with its twangy rock yearning. Closer "Felicity's Crystal (Extended)" also captivates with a prog-rock fervor; trickling guitars evolve into a jam-friendly second half that caps the EP on a strong note.
Band members Charlie and Harry met in 2008, in their hometown of Paignton, a town in Devon, England. Richard joined the group in 2015, after meeting Harry at the University of Bristol, and Tom and Maeve joined in 2021. They performed a headline show at The Louisiana last month, in addition to appearances to BBC Radio Bristol. With tracks like "Identify," the band continue to rise.
Stream Screaming Into The Void below:
—
This track and others featured this month can be streamed on the updating Obscure Sound's 'Best of March 2022' Spotify playlist.
The track is also featured in the genre-based, best-of Spotify compilation Emerging Indie Rock.