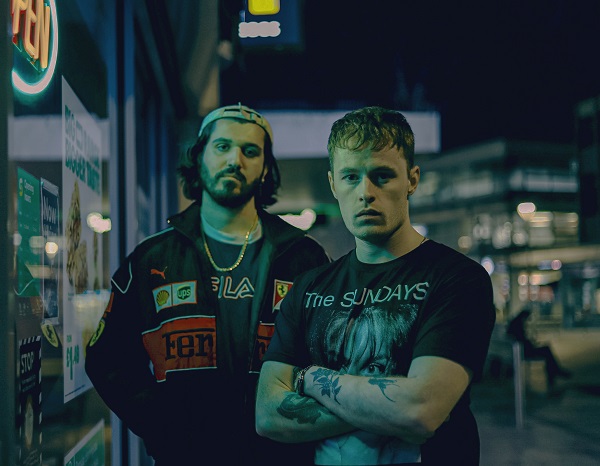 A lushly melodic pop success, "Daisy" is a newly released track from The Last Broadcast, the duo of frontman Kyle McGurk and drummer Paolo Lombardo. The track evolves quickly from hazy intrigue into a bass-heavy pulsation; the lush vocals complement endearingly, especially upon the piano's gentle entry. The ensuing chorus, with the serene backing vocals and lyrical pleading "please don't blame yourself," makes for an effervescent and memorable moment — reminiscent of Last Dinosaurs.
"Daisy" was produced by Ryan Pinson (The Assist, Riscas, Violet, SUGARTHIEF), and features Birmingham-based vocalist Shannon Farmer, also the frontwoman of alt-pop band DAME.
More on the track's themes below:
"Daisy is a song about forgiveness, it is asking for forgiveness" says frontman McGurk. The track explores the aftermath of a traumatic event of a loved one that occurred at a young age. 'Daisy' looks back to this period of time in hindsight, as the bystander to the individual. It navigates through the questions and emotions experienced from this situation, feelings of regret for not understanding the situation due to childish naivety, the need to have been there for them, and the acceptance of being wrong. Emphasising the lyrics "I'm sorry for naivety It's our fault not yourself", 'Daisy' strives for forgiveness but above all seeks for hope, happiness and closure."
—
This track and others featured can be streamed on the updating Obscure Sound's 'Best of February 2022' Spotify playlist.