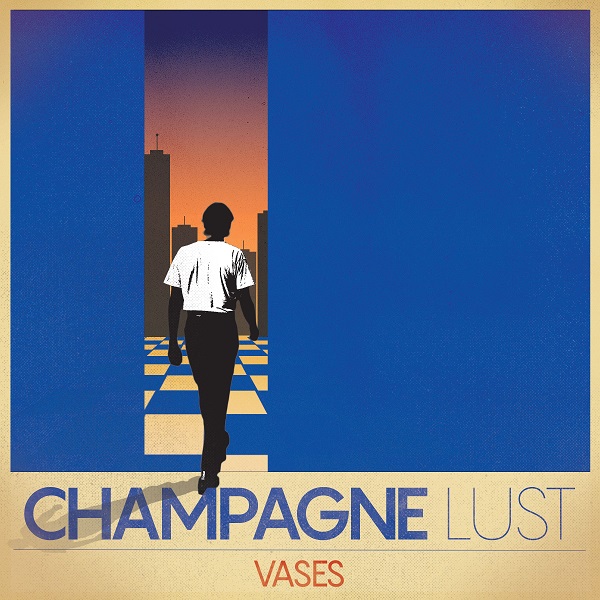 "Champagne Lust" is a hooky rocker from Vases, the project of Los Angeles-based artist Ty Baron. Opening lyrics lament the feelings of isolation in a city, the observational delivery driving alongside escalating guitars into a "la-la-la" vocal hook with power-pop effervescence. "Don't bite your tired tongue," Baron sings during the soaring chorus. "Control your champagne lust." The track alternates enjoyably between chirpy guitar-based rock and suave, rhythmic-forward verses, maintaining a climactic pull throughout into multiple hooky reprisals, reminding of The Hold Steady and Teenage Fanclub at points.
The track precedes the release of Vases' forthcoming album, Pure Plastic Art!. Baron and Omar Yakar (War on Drugs, Perfume Genius) recorded the album at Boulevard Recording in Hollywood.
Vases elaborates more on the track, below:
"'Champagne Lust' is a look at the contradiction of feeling isolated or alone despite living in a major city. The song evokes the feeling of walking through a busy downtown area alone–being surrounded by people but not having any connection to who they are or what they're doing and yourself feeling like a ghost. Despite the melancholic subject matter, however, the song isn't about self-pity or commiseration. Rather, it's an anthem for all of those who have experienced this feeling and an attempt to connect over a shared experience."
—
This track and others featured this month can be streamed on the updating Obscure Sound's 'Best of March 2022' Spotify playlist.