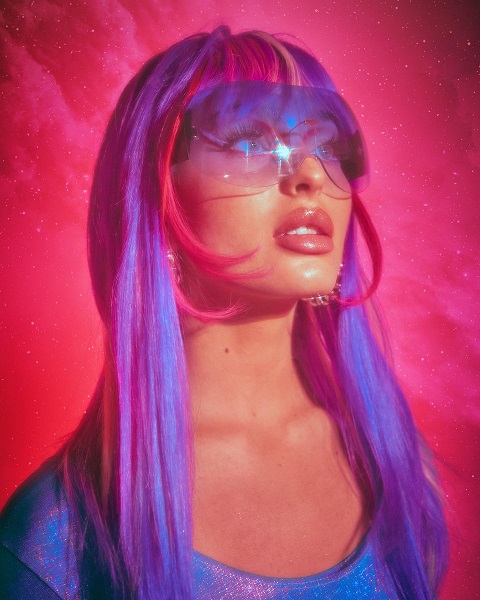 "Dimension" drives on pulsing synths and passionate vocals, full of mystique. The track, newly released from Brooklyn-based artist Cate Hamilton, crafts an aesthetic allure reminiscent of Kate Bush and Annie Lennox. "You say you have to go," Hamilton sings suavely to start, escalating steadily upon the entry of a backing synth arp.
"Is it too soon to say that I need you right now?" Hamilton continues, prior to effervescent synth tones adding further to the texture. The expressive vocal layers in this section also entrance, culminating in the passionate multi-layered vocal cohesion in the final minute. "Dimension" is a hypnotic pop success from Cate Hamilton with '80s nostalgia fondly apparent in its production.
Hamilton elaborates further on the track, below:
"'Dimension' is about that feeling you get when you meet a stranger, but it feels so familiar like you've definitely met them before. This song explores the idea that that feeling of familiarity is some kind of soulmate reunion from past lives or different dimensions. This song was so fun for me to make and I really loved trying to embody that powerful feeling of euphoria when click with someone immediately and feel deeply connected with them in a spiritual kind of way."
Hamilton is also a member of the girl band Baddie Wagon, who are steadily building a following in NYC through their shows.
—
This track and others featured this month can be streamed on the updating Obscure Sound's 'Best of April 2022' Spotify playlist.