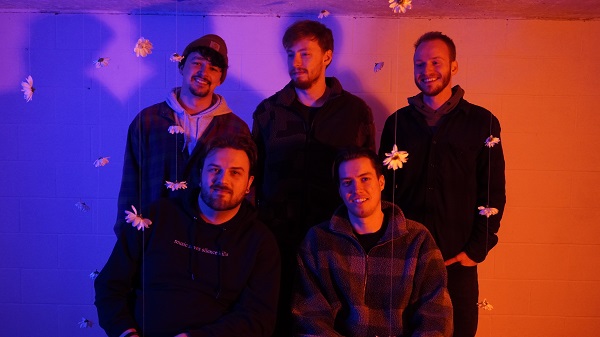 Consuming with a catchy infusion of guitars and synths, "Heavyweight" is a stellar single from Ontario-based band Excuse Me., who formed in late 2017. "I wanna hold it down like a heavyweight champ," the vocals admit over thumping guitars and prancing synth reflections. A guzheng's fluttering signals a rise in vocal intensity, with a buzzing guitar adding texturally.
The verses' pulsing guitars and rhythm section provide a climactic pull, exceling upon the guitar-laden expressiveness approaching the two-minute turn. The "in the old days," vocal hook soars with further replay-inducing charm, alongside lyrics that reflect a motivation for renewed self-confidence. "Heavyweight" is a shimmering, infectious thumper from Excuse Me..
The band elaborate on the track's themes and production, below:
"'Heavyweight' is about the fundamental differences between someone who has something to prove versus someone who's been at the top for a while. Lyrically it shows that the up-and-comer is full of fire and can only focus on one thing, whereas the reigning champ is questioning how long they can hold their position. Music-wise we had a lot of fun with the production of this song, using instruments ranging from a guzheng, which is a traditional Chinese instrument, to a drum machine, synthesizers, and guitars."
—
This track and others featured this month can be streamed on the updating Obscure Sound's 'Best of April 2022' Spotify playlist.