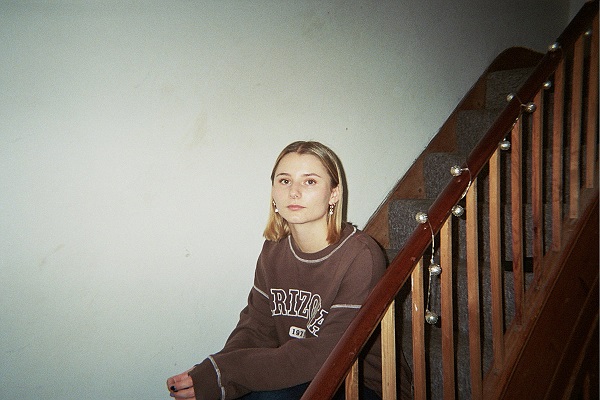 Depicting an eroding relationship amidst soulful guitar tones and bouncy keys, "Cold" is a captivating track from Martha Eve, an artist from South East London. "Didn't need your undivided attention, but sometimes I wouldn't mind if you'd mention when I'm seeing you next," she sings, asking: "should I just wait for that text?" The portrayal of a relationship's initial cracks appearing is further reinforced by the "things have changed," progression, lamenting that "you feel cold to me, like an icy breeze."
The track's understated pop and yearning soul components make for an enthralling production. Martha's ethereal vocals project a coolness and confidence that resonates, even through the clear emotional retrospection. "Cold" succeeds with its consuming songwriting and moody, soulful arsenal, capped off beautifully by rainy-day brass.
Martha elaborates on the track below:
"Written in my childhood room after a lockdown breakup, 'Cold' describes the realisation that someone isn't all that good for you. My mum always told me to find someone that makes me laugh and makes an effort. "If they don't make you feel good about yourself then what's the point." It's painful when the person that warmed your whole heart, goes cold. "Your smile got smaller, your calls got shorter, ditched all the plans that we thought of." I find it fascinating how much another person can influence your feelings. People can hurt you, a lot… and without even really trying to. Writing this song has been a way for me to accept that this just happens. Nothing lasts forever and that's not always bad. I guess if someone doesn't stick around, it's because something even better is around the corner. Just got to wait. :)"
—
This track and others featured this month can be streamed on the updating Obscure Sound's 'Best of April 2022' Spotify playlist.
The track is also featured in the genre-based, best-of Spotify compilation Emerging Indie Rock.
We discovered this release via MusoSoup. The submitter accepted our content-based offer, which included financial compensation for our time writing, editing, and publishing this article.