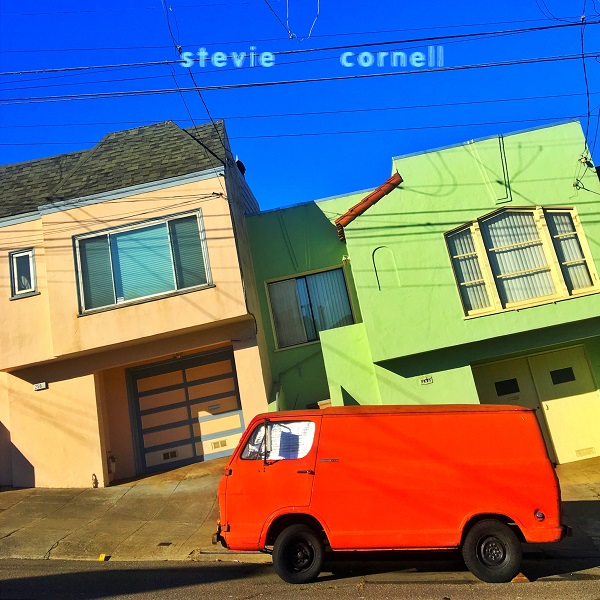 The new self-titled album from Californian singer/songwriter Stevie Cornell struts a timeless appeal, traversing through tasteful showings of rock, folk, country, and pop. Released via Cornell's label imprint, Sonoma-Sonic Records, the release marks the artist's return to music following 20 years.
The twangy immediacy of opener "If Crying Is a Crime" kicks things off with heartfelt appeal. The yearning vocal lead echoes a '60s pop charm with the bouncy backing keys and suave guitar lines. Melodic and nostalgic, "If Crying Is a Crime" fits as a stellar opener. Quainter love songs also succeed. Pedal steel and country-time piano tones star in the endearing "I'm in a Dream," bolstered by backing strings. "Black Hole in My Heart" succeeds in a similar vein to the opener, standing out with its trickling pianos and twangy guitars.
Stevie Cornell's no-frills approach results in his resonating songwriting taking center stage, led by vocals that range from smoothly hypnotic to passionate invigoration. Fans of traditional folk with twangy rock infusions should definitely seek this one out.
Cornell elaborates more on the album:
"This album release marks my official return to music after a Rip Van Winkle twenty years away! Styles have changed and I've changed too, but I'm still all about the song. Rather than rely on loops and beats, I wrote all of these songs on paper at a real piano, like some old guy in a tiny Brill Building office full of heartache and cigarette smoke. I produced each track according to it's own wishes, and so I've ended up with an album that wanders all across the landscape of my entire musical past, which, as you can tell by listening, is a pretty broad piece of geography! I filled the tracks with plenty of ear candy (I play a lot of instruments ) but the songs work just as well when I perform them solo."
Stream the album in full, below:
—
"If Crying Is a Crime" and others featured this month can be streamed on the updating Obscure Sound's 'Best of April 2022' Spotify playlist.