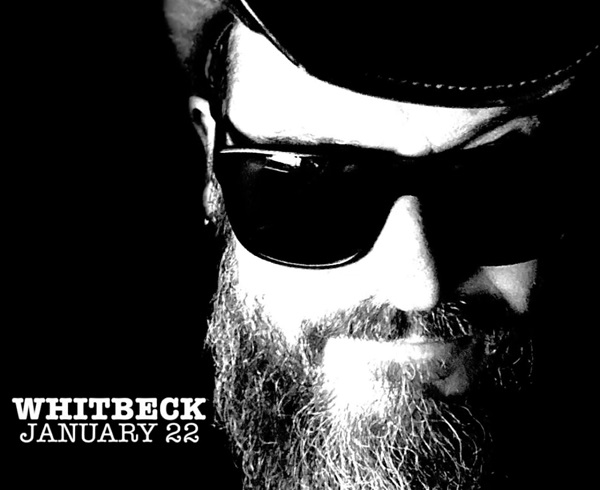 Vancouver-based rockers Whitbeck released their debut album, January 22, this past week. Greg Whitbeck — formerly of Morning Maker, Tourist and Shining Hour — handles all music/lyrics and production, his moving songwriting resonating throughout the album. The band's live roster features Whitbeck, Sean Dillon, Mario Loubert, and Shiraz Mohammed.
From high-energy rock in the vein of "A.D.D." and "Deliverance" to more atmospheric psych-laden forays like "West Coast Love Song," January 22 balances an accessibly melodic rock sound with more daring stylistic pursuits. "West Coast Love Song" is a particularly moving opener. "There's no one waiting for you at home," Whitbeck sings alongside vibrant guitars, the pulsing eeriness during the trickling piano and buzzing bass section playing especially memorably.
Greg Whitbeck elaborates on "West Coast Love Song," below:
"'West Coast Love Song' is one of the darkest songs I've ever written, & one thing I've written about plenty is the blackness. It features the incredible Susana Williams' vocals as well as her appearance in the video & an incredible cameo of her walking out of the ocean onto the beach outside her home of Sunshine Coast, Canada. Far from a love song, it has morphed from a lament of loss & sorrow in the deep green of west coast cedar shadows & pacific waves gloaming to a sad, yet eerie & perhaps even violent yarn about a chilling demise. Though not affiliated, we dedicate it to the Missing and Murdered Indigenous Women and Girls of Canada."
Stream the album below:
—
"West Coast Love Song" and other tracks featured this month can be streamed on the updating Obscure Sound's 'Best of April 2022' Spotify playlist.