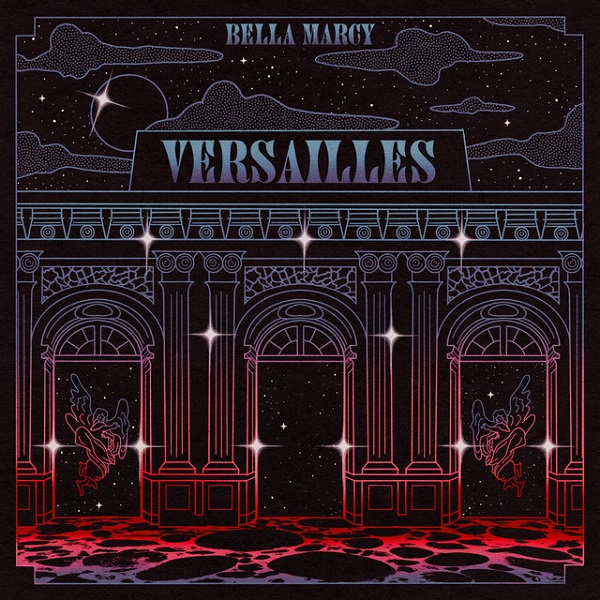 A yearning single that escalates from intimate vulnerability into a grunge-friendly fervency, "Versailles" is a new track from 19-year-old artist Bella Marcy. The understated vocals, with trickling guitars and synth-infused playfulness — "I love you even when the love's gone dry," — gear into a bursting chorus, aesthetically reminiscent of Snail Mail. Impressing with a variety of structural swells, from the lush synth-forward bridge to the passionately grungy chorus, "Versailles" resonates throughout.
Bella Marcy's musical beginnings at age 7, steadily honing her skills as a multi-instrumentalist and songwriter. Along with training under Victor Wooten and studying as a music industry major at UCLA, further bolstering the artist's ascent, Bella Marcy's songwriting has evolved into a particularly catching byproduct, as "Versailles" exemplifies.
The track's creative process is explained, below:
"As a music industry major at UCLA, [Bella] studies a variety of topics and was inspired by a class lecture on the history of art in France, learning about the intricacies of the Palace of Versailles – more specifically, the Hall of Mirrors. Expecting a call from her boyfriend, Bella's new knowledge of art history melded into her personal thoughts. As she waited by the phone, she wrote the demo and reflected. 'Versailles' encapsulates the beauty and refinement of the French palace and employs its elaborate embellishments as a metaphor for the complexity of love."
—
This track and others featured this month can be streamed on the updating Obscure Sound's 'Best of May 2022' Spotify playlist.
The track is also featured in the genre-based, best-of Spotify compilation Emerging Indie Rock.