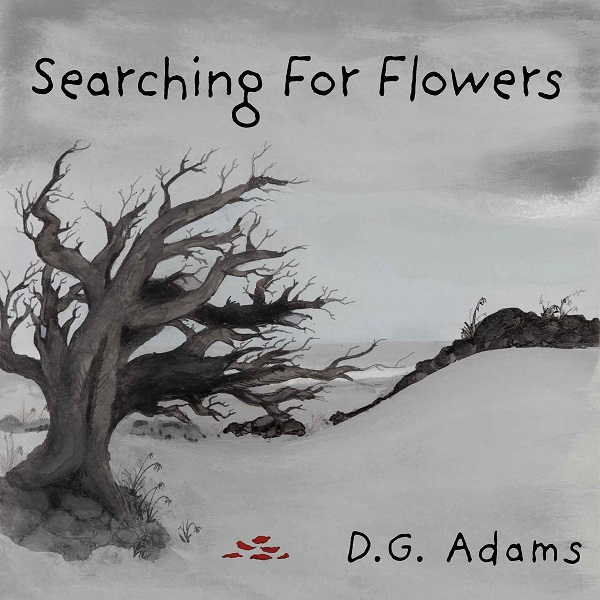 Spanning from sweltering bluesy rock to piano-forward balladry and lush sophisti-pop, Searching For Flowers is a stimulating new EP from Vancouver-based artist D.G. Adams. Lyrically capturing the frenzied current state of the world, reflective in track titles like "California's Burning" and "Dangerous," the EP compels with Adams' pressing lyrics and eclectic production arsenal.
Wasting no times with a bluesy rock fervor, the opening "Dangerous" asks plainly: "what are we gonna do, when lies are truth?" The lyrical questioning, and social commentary, resonates into the "cast that devil out," oomph and delectably emotive guitar work. "Every Time" seemingly reflects falling into the throes of love, the piano-forward accompaniment fitting well — "I fall for you, just a little more," Adams sings to conclude the track, delicately and lovingly.
The closing, self-titled track merges dual vocal layers, escalating strings, and a backing key-laden shimmer. The result is a sophisti-pop charmer, reminiscent of Prefab Sprout's most understated material. Searching For Flowers is a superb EP release from D.G. Adams.
Stream Searching For Flowers below:
—
This track and others featured this month can be streamed on the updating Obscure Sound's 'Best of May 2022' Spotify playlist.