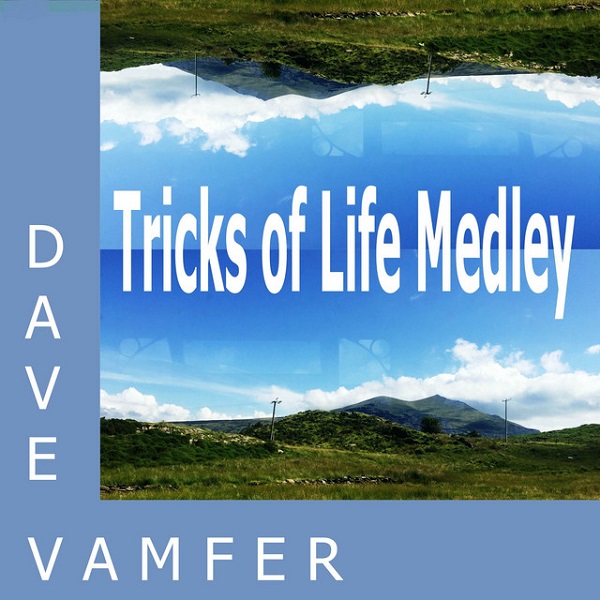 UK singer/songwriter Dave Vamfer provides a peek at his upcoming album via a medley of three album tracks, entitled "Tricks of Life Medley." Stylistically channeling a classic rock sound, alongside lyrics that prove both motivational and self-respecting, the medley does well in providing anticipation for the album, with a creative vigor. "Sometimes you need a little kick to move on," Vamfer sings amidst rollicking guitars, giving way to a playful organs and brassy emotion. The medley emphasizes Vamfer's fond tendency for hooky vocal refrains and comforting guitar-led melodies, sounding familiar and enjoyably accessible.
Vamfer elaborates on the album's overall feel, below:
"I wrote 'Tricks of Life' about things that life appears to promise but that you eventually realize aren't going to materialize. While it is about disappointment, I don't see at as negative; it's just about reality and dealing with it mentally. You Need A Little Kick' (to move on) is pretty straightforward. It's about times when something pushes you forward, sometimes uncomfortably. 'A Bit of What You Fancy' is also straightforward. It's about knowing that it's ok to treat yourself sometimes."
—
This track and others released in March can be streamed on the updating Obscure Sound's 'Best of March 2022' Spotify playlist.