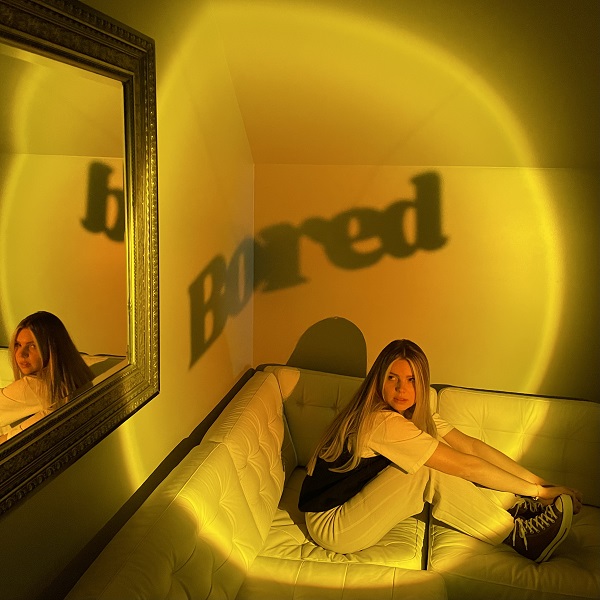 Impressing with its moody synth-filled verses and suavely melodic chorus, "Bored" is a hooky pop single from Laken Lambson. "I just wanna be bored," she repeats amidst swelling synths, akin tonally to Lorde. "I just wanna do this right," she continues as buzzing synths mount into a delectable chorus.
"Planning every minute of my time," Lambson sings alongside a serene synth pad and plucked shimmering, traversing to a memorably hooky assortment converging vocal effects. The final "I just wanna be bored," descends from enthusiasm to understated harp-like glistening, enjoyably representative of the track's melodic and structurally shifting charms.
Lambson elaborates more on the track, below:
"The lyrics are about my exhaustion from having to keeping busy 24/7 just so I wouldn't be alone with my thoughts. I wrote this song as I was working on my mental health and the bridge reflects me learning self-compassion and that it's okay to slow down and just be! I wrote and produced the demo in my bedroom, just me and my computer and microphone. I finished it with my producer Nate Pyfer who has also produced for artists like Ellee Duke, Tishmal, Goldmyth, and The Rubies."
—
This track and others featured this month can be streamed on the updating Obscure Sound's 'Best of May 2022' Spotify playlist.
The track is also featured in the genre-based, best-of Spotify compilation Emerging Indie Pop.