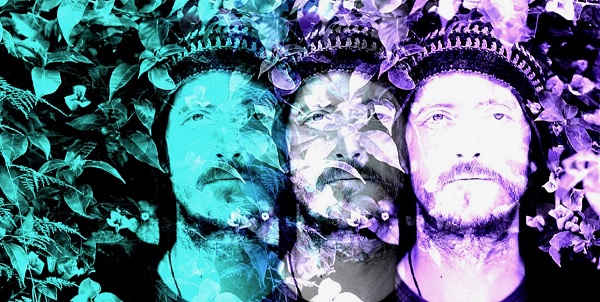 Touting a twangy rock allure alongside rich infusions of brass and strings, Universal Outsider is a gorgeous new album from Matthew Liam Nicholson, an artist born in Australia and based in Los Angeles.
Following last year's Nine Movements, an instrumental guided meditation album, Universal Outsider traverses with a folk-forward, vocal-friendly appeal instead. "The Publisher" resonates with its vibrant guitars, intermingling with steady expansion alongside Nicholson's jubilant vocals. Its lyrics signify the messy process of healing, and its worthwhile yet daunting nature. Saxophone and strings converge during the climax for an inviting pull.
Enjoyably representative of the album's immediacy is "Dusty Bones." Lush woodwind swaying and swipes of strings complement understated vocals, depicting the feeling of losing control. Chilling acoustics complement the haunting vocals — "what becomes of us, a pile of dusty bones?" The track's riveting soundscape and retrospective lyrics enthrall, qualities also apparent through the release, from the gentle mystique of the opening "Hanalei" to the stirring "Red Hook," a textured piece of psych-friendly rock that hypnotizes, reminiscent of Neil Young.
The album's orchestral textures and ardent lyrics make for a stimulating listen throughout, lending an ambitiously cinematic quality in many of the track's vibrant structures and elaborate production.
Stream Universal Outsider below:
Nicholson elaborates more on the release:
"'Universal Outsider' (2022) and 'Nine Movements' (2021) happily signify the breaking of my long drought on regularly releasing material – the first waves in an incoming set. My intention with this record was to create a songs-focused, hi-fi studio album – unlike my previous eclectic offerings which were recorded all over the world with a wide range of qualities & players. I wanted this album to be more cohesive and contiguous – accessible to aficionados and casual listeners alike. So, it was all produced in Los Angeles, starting with big, well recorded drums and bass. In some sense the album is a musically rendered chapter of this enchanted ordeal of life and is my humble attempt to gift everyone something of beauty & substance while we collectively navigate these rough seas. I hope people feel uplifted, transported, inspired and refreshed by spending time with this work."
—
"Dusty Bones" and other tracks featured this month can be streamed on the updating Obscure Sound's 'Best of May 2022' Spotify playlist.