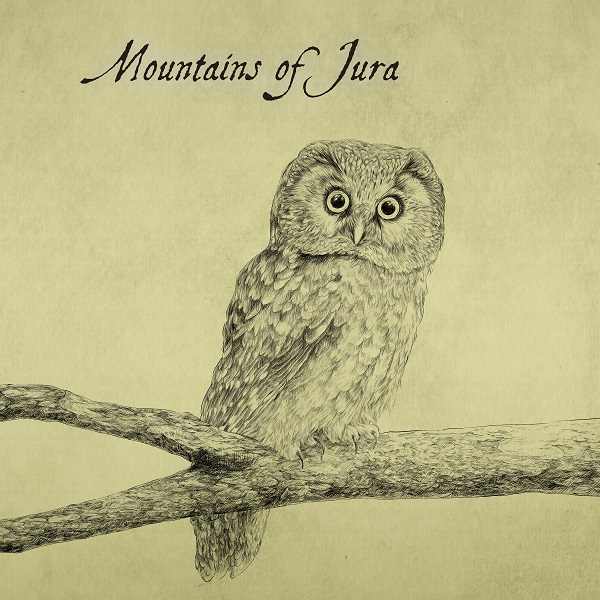 Strutting a deeply hypnotic rock sound reminiscent of Spiritualized and Slowdive, Los Angeles-based band Mountains of Jura build compelling soundscapes through patient guitar-laden textures and lulling rhythms. Vocals emerge with melodic and tonally relevant qualities, though largely the album builds on its powerful instrumentation to create a myriad of stirring moments.
The band's self-titled album shines with a darkly melodic rock sound, parts '80s post-punk and '90s alt-rock. "Lost Somewhere" is a brooding gem characteristic of the former niche; its "are you lost somewhere?" build is complemented by gorgeous guitar glistening and a gentle bass push. Cascading guitars and bass-y pulses on the closing "I Walk Alone" eventually fall gracefully into shimmering acoustics, the bass line exuding a graceful post-punk enigma. The track is a stellar, emotive closer to a fully impressive release.
Stream the album below:
The band elaborate on the album's creative process:
"All of the songs from this album were developed through improvisational jams within our rehearsal space. Usually, a song would start with a riff, chord progression, or bass line that the other members would add to, often playing the same part over and over until the right vibe was found. Once a groove was found, Daniel would improvise a lyric and melody. We would record these jams so they could be developed into full songs. Later, Daniel and Jason further refined the lyrics based on a phrase or word that caught their ear during the jam."
—
"Lost Somewhere" and other tracks featured this month can be streamed on the updating Obscure Sound's 'Best of May 2022' Spotify playlist.