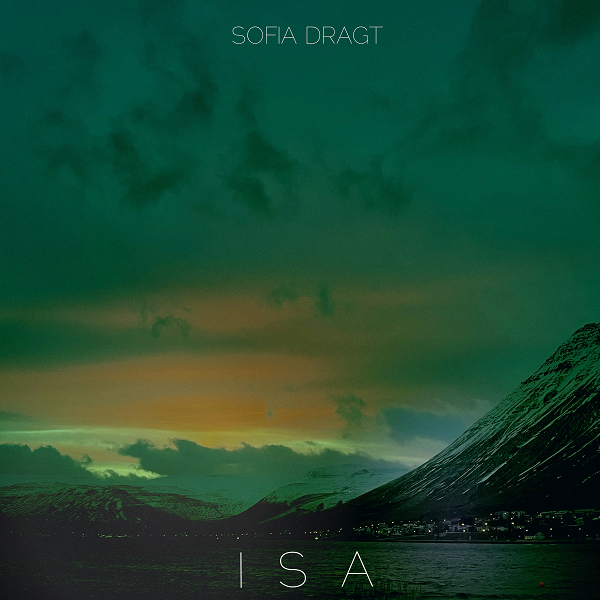 Inspired by and created in the town of Ísafjördur, Iceland, ISA is a moving album that touts patiently unfolding, wintry soundscapes and melodic songwriting. Netherlands-based artist Sofia Dragt stayed in the beautiful town for one month, as artist in residence. She brought along a field recorder, utilized throughout as a further method to convey the area's unique atmosphere.
Touting both instrumental forays and vocal-friendly pop, ISA shows enjoyably variety through its seven tracks. "Vegg" explores the instrumental side, fusing electronic and piano-driven production in a way fondly reminiscent of Boards of Canada's icy allure. "Temporary Gold" represents Dragt's melodic vocal power, radiating amidst a flourishing song structure that impresses in both its sparsely beautiful moments and anthemic glowing.
The field sounds are incorporated tastefully throughout. "The Train Goes On" resonates with its elegant piano tones and hypnotic refrain, emphasizing a sort of "life goes on," feeling amidst sounds of a train track and gentle pitter-patter. A serene piano ballad, "Isa's reflection" closes the stellar album with apt tranquility and retrospection.
Stream ISA, below:
—
"Vegg" and other tracks featured this month can be streamed on the updating Obscure Sound's 'Best of May 2022' Spotify playlist.