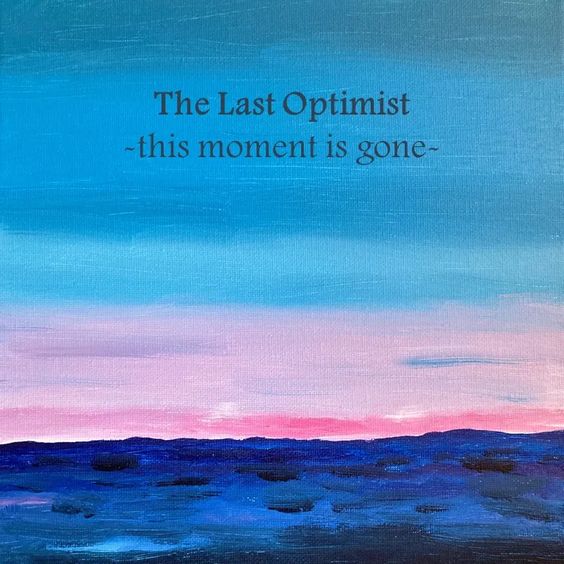 This Moment is Gone is the new EP from The Last Optimist, a singer/songwriter, poet, and activist from Massachusetts.
The opener, "let go of this breath," is enjoyably indicative of the project's lively songwriting, not afraid to embrace daring structural twists. The track's opening verses reference travels up to Vermont and seeing family, escalating thereafter into a "trouble breathing," twist that concocts feelings of anxiety. The track eloquently captures the feelings of how panic attacks can arise without notice, within a stirring meshing of folk and rock.
The project's founder, Markus Belanger, elaborates further on the track:
"My goal with 'let go of this breath' is to build empathetic allies for the millions of people who struggle to stay afloat with their mental health each day. The song begins with the flirtation of a new relationship, which is interrupted by a panic attack, and which turns into a courageous struggle that finally resolves with peaceful resilience. Listener beware, this song evokes the whole ride."
The other EP tracks largely pursue a more folk-forward sound, still touting poetic lyrical engrossment and stirring rises. "boy in the well" adds vibrant guitar shimmering following vocal narration, reminiscent of The Decemberists. "beneath a towering tree" also stands out with its recounting — "a tree saved my sister's life," — amidst resonating piano and gentle acoustics.
Stream the EP, below:
—
"beneath a towering tree" and other tracks featured this month can be streamed on the updating Obscure Sound's 'Best of May 2022' Spotify playlist.