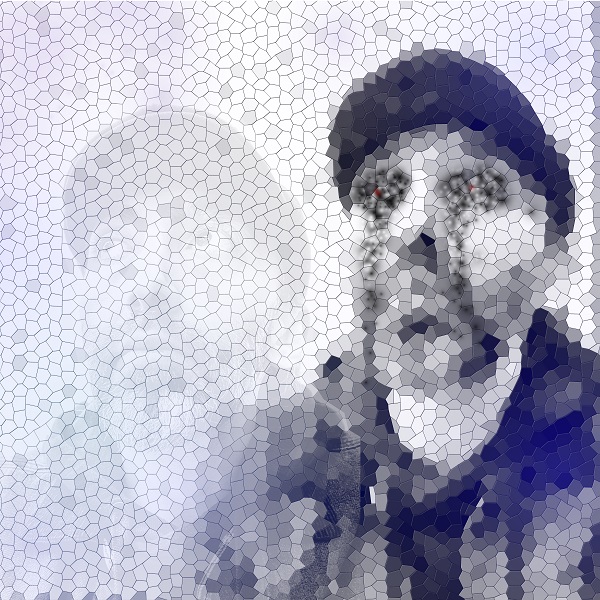 An experimental album spanning from menacing post-punk to gritty electronica and art-pop, Low Resolution Entity is a grippingly idiosyncratic success from Vampire Liver Therapy. The project is entirely that of Jose Miguel Cumsille, based in Santiago, Chile. Touting themes of transhumanism, the album's exploration into murky textures and foreboding lyrics is thoroughly convincing.
The album contains a variety of inventive forays into atmospheric and melodic realms. Spurts of gargling bass and commanding vocals on "The Unsatisfied Animal" reminds fondly of Mark E Smith, while the dark synth-pop maneuvering of "Truth Is in the Voltage" plays with a theatrical enthrallment, into the eerie piano incorporation, especially. Low Resolution Entity manages to be dark and unsettling, while still being melodically infectious and replay-inducing.
Stream Low Resolution Entity, which is the first part of a double album, the next one upcoming being High Resolution Entity.
—
"As a Lie in the Sound" and other tracks featured this month can be streamed on the updating Obscure Sound's 'Best of May 2022' Spotify playlist.