Posted
June 16, 2022 by Mike Mineo
in Rock
A.N.J.A. – "A-Bomb"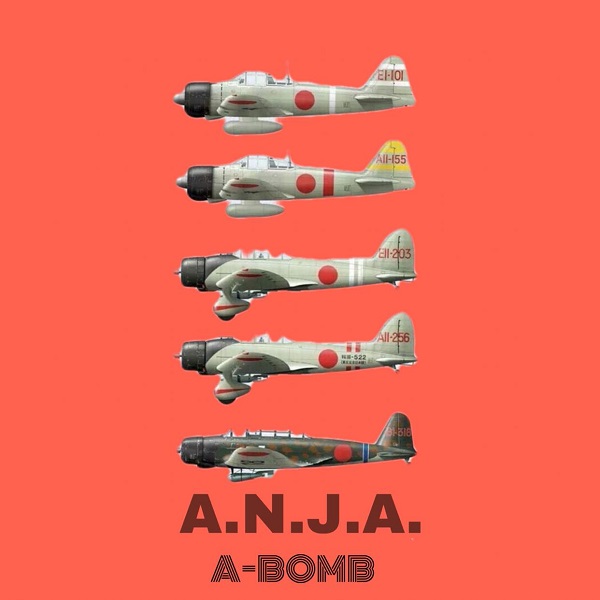 "A-Bomb" is a riveting rocker from Belfast-based artist A.N.J.A., the project led by vocalist/guitarist/bassist Anja Romer, alongside guitarist/drummer Jack McGarry. "Let's make history," Romer declares into the raucously enjoyable hook, bolstered by added guitar distortion and ample vocal swagger. Distorted guitars and fervent vocals are evident from the track's get-go, the unbridled vocal energy and fuzzy bass converging for a scorching success, aesthetically reminiscent of Love Is All.
The project's melding of various rock inspirations — from psychedelia and stoner rock to acid-era '60s and punk — makes for a darkly invigorating sound, also reminiscent of Yeah Yeah Yeahs. Romer has been on a steady ascent since starting out as a busker in the streets of Belfast, in 2018. Several successful singles and an EP in 2020, Digital Love Spells, have followed and drawn praise.
The artist elaborates more on the track, below:
""A-Bomb" is inspired by real life predators and power imbalances. The lyrics are a journey through dirty cityscapes and outskirts of depraved humanity. The song dances around the inevitability of human decay. Crime lingering around every corner. It's a criticism of messed up humanity, oppression, and danger within a superficial society where the incapability's of law enforcement and failed justice systems are ubiquitous and grinding.

Saying that, I don't take myself – and especially my artistry- too seriously. My music is supposed to entertain. It's supposed to be fun and after all, I'm doing what I love most. With my sound I want to show confidence in mixing fuzzy retro punk, modern electronica and feminine energy."
—
This track and others featured this month can be streamed on the updating Obscure Sound's 'Best of June 2022' Spotify playlist.