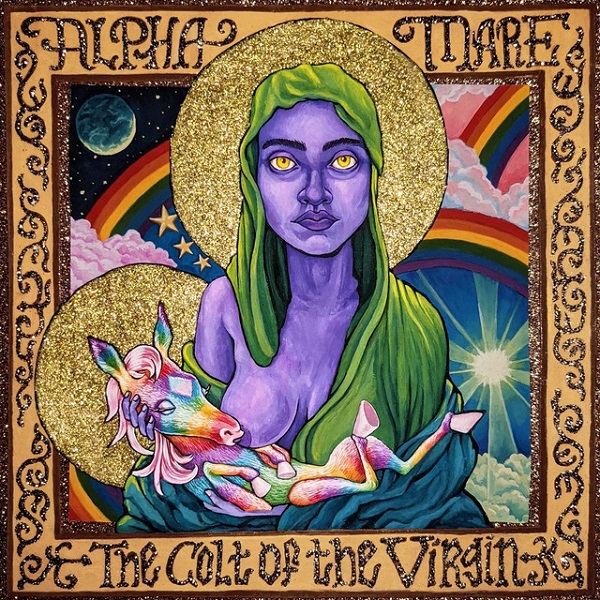 The debut album from folk duo Alpha Mare, The Colt of the Virgin enchants with its serenely melodic songwriting and delicate lyrical imagery.
Aptly considering its lushly naturalistic production, The Colt of the Virgin was recorded on the Hawaiian island of Maui, in the upper foothills of the mountain Haleakal? — over several weeks in a friend's living room.
"It takes a lot of guts to undress, sometimes," resonates amidst the opening track, "Guts." Ghostly backing vocals and flickering acoustics play with hypnotic effect, also resembling The Clientele and Antlers in its serene vocal expressions and vibrantly plucky guitars. "Could It Be You There" also enchants with its western-y allure, converging whistling and solemn acoustics. The vocals ascend into a yearning, shivering captivation in the captivating second half.
Twangy guitars and a warm acoustical backing star throughout the moving "Wilderness Begins." "I've been travelling for so long," the vocals let out, alternating seamlessly between higher-pitched emotion and more solemn contemplation. The dynamic vocal affection and "wilderness begins," refrain reminds strongly of Dan Bejar. These are just a few of the standout efforts on a striking debut album.
Stream the EP, below:
—
"Could It Be You There" and other tracks featured this month can be streamed on the updating Obscure Sound's 'Best of June 2022' Spotify playlist.
The track is also featured in the genre-based, best-of Spotify compilation Emerging Indie Folk.