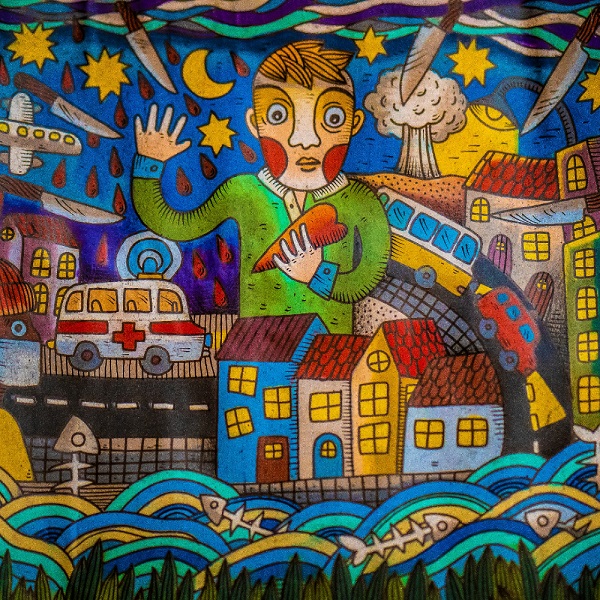 "Season of the Knife" is a striking new track from Southampton, UK-based artist Ben Dalby. Available on a variety of streaming platforms, via this link, "Season of the Knife" relays concerns about the tumultuous times today, amidst a nostalgic alt-rock sound with shades of The Go-Betweens and Television.
The track's lyrics resonate with a poignant brooding, anticipating melting ice, rising waters, and toxic fumes. "You breathe the fumes, you hope it's safe," Dalby sings during the climactic bridge, driving to the psych-friendly "you can hear the waves," exultation. The backing vocal addition here, alongside the tender guitar twangs, makes for a timeless resonance. The title-referencing verses thereafter exude a Tom Verlaine-esque suaveness.
"Hear a sound, hit the ground, stay down, stay dead," the closing refrain lingers, an apt summary of the anxieties present in today's world. "Season of the Knife" channels such energy into a confident rock sound, propelled by stirring songwriting and poignant lyrics.
—
This track and others featured this month can be streamed on the updating Obscure Sound's 'Best of June 2022' Spotify playlist.