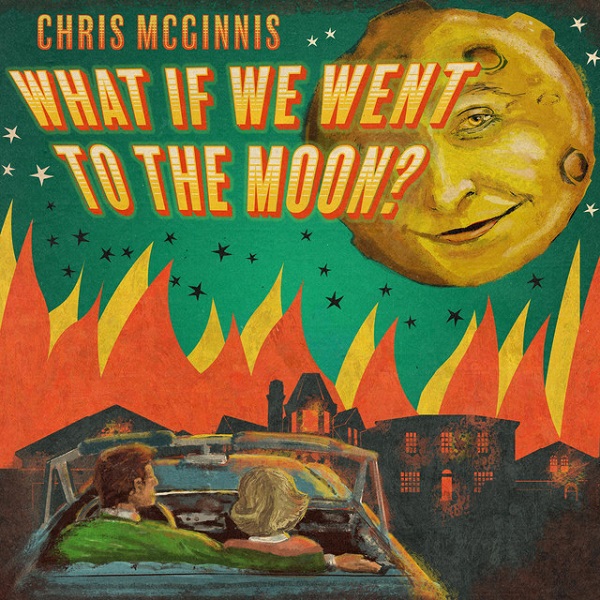 An enthralling piece of contemplative songwriting with country and folk appeal, "What If We Went to the Moon?" is a stirring new track from Chris McGinnis, an artist from Morganton, North Carolina. An eclectic musical upbringing, playing in groups growing up from flamenco to rock 'n' roll, converges with McGinnis' love of literature for a sound filled with depth and emotion.
The track's growth from intimate folk-inspired beginnings to string-laden grandiosity plays with a seamless, developing charm. The suave retrospection of the verses engage, the rising string-laden emotion past the two-minute turn — the "I will run from it too,' line — reminding fondly of Sturgill Simpson's knack for rising grandiosity. The final minute+ concocts a stirring, psych-friendly fervency with intense strings and charismatic guitars.
McGinnis elaborates on the track below:
"I wanted to write a cosmic country song with a countrypolitan foundation. The lyric is told from the point of view of someone dreaming about repairing a failing relationship by fleeing into Outerspace – this song is about the futility of running from your problems; it's about the need to look within for change as opposed to finding it in a change of scenery.

I'm proud of how the arrangement continually builds upon the song throughout its duration. Stick around for the electric guitar licks at the head of the second verse…then the string section…then the big ol' fuzzed-out psychedelic finale at the end. This song really does have more to it than may appear at the beginning, or even on the first listen."
—
This track and others featured this month can be streamed on the updating Obscure Sound's 'Best of June 2022' Spotify playlist.