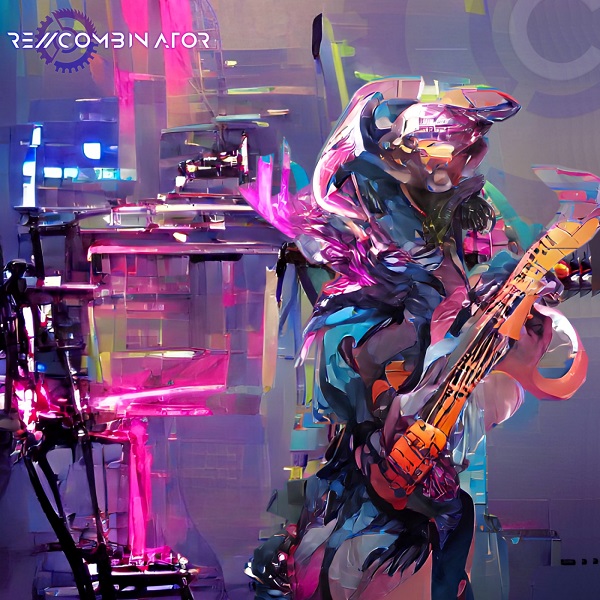 An EP released today from Seattle-based artist Combinator, re//combinator presents a stirring sound with eclectic appeal. Dark, murky rhythms and echoing vocals emit an industrial soundscape throughout, with drum and bass influence permeating in the rhythmic accompaniments to prog-rock structure and funky rhythmic forays.
The album's first two tracks feature dexterous rhythmic intensity, bustling alongside enveloping vocal layers and industrial guitar tones. "Guest in Your Own Skin" injects climactic guitar fury amidst a brooding backing synth. Active percussion builds into a bass-y reverberation, accommodating the ensuing vocals. The dark synth usage, funky rhythmic spurts (like at 02:25), and tortured-sounding vocals resonate for a wholly atmospheric result.
"Carton Character Child" stands out for its more spacious, atmospheric experimentation. Exotic guitar twangs and spacey, hypnotic synth tones craft a wholly psychedelic allure, providing a lusher reprieve from the intensity of the EP's first half. The EP also contains three remixes, two from Jesse Holt (of '90s Seattle act Second Coming) and one from Chi:Child.
The project is the alias for Sean Fairchild. re//combinator follows up 2020's acclaimed album Eargoggle Fodder. Stream re//combinator in full, below:
Check out the music video for "Thing That Should Be":
—
"Guest in Your Own Skin" other tracks featured this month can be streamed on the updating Obscure Sound's 'Best of June 2022' Spotify playlist.