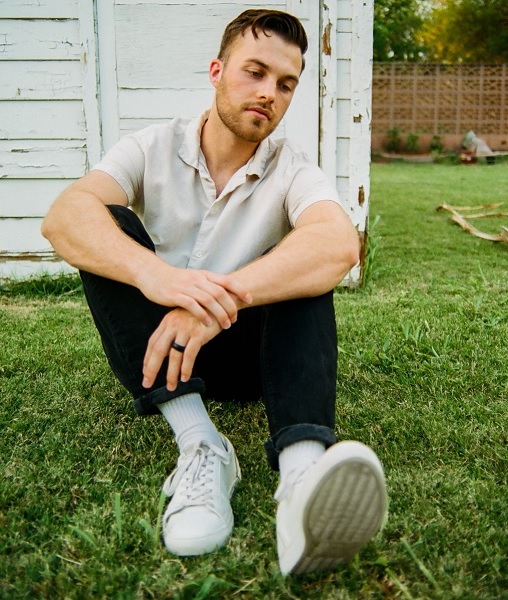 "Mona Lisa" is a gorgeous duet from Daulton Hopkins and Victoria Bigelow. Gentle acoustics and Hopkins' affecting vocals concoct a moving beginning, with lyrics conveying a yearning for someone great. The string-laden adorning during the chorus stirs, seamlessly shifting to a grandiose emotiveness from the quainter confessional beginnings.
Bigelow's tranquil vocals follow in the coming verses, with both vocalists merging during the title-referencing chorus, which glows with a sincere yearning. The "not so great after all," punctuation resonates, reflecting how "happiness and self-worth in someone else is always going to come up disappointing." "Mona Lisa" is a consuming success propelled by stellar vocal performances and a seamless string-forward rise.
The Phoenix-based Hopkins succeeds in implementing a more guitar-laden sound. "I started learning music on acoustic guitar and have been making an effort in my recent songs to incorporate more elements of that," he says. "Strings have also been a favorite of mine and I made sure that this song had a healthy dose of it."
Keaton Leander produced and mixed "Mona Lisa." Hopkins elaborates further on the track's themes:
"This song is a conversation between the idolater and the idol. A man has placed high hopes in Mona Lisa but is surprisingly disappointed when finally meeting her face to face. Mona Lisa sharply responds that the real problem is the man's heart because she never asked to be worshipped to begin with. Placing your happiness and self-worth in someone else is always going to come up disappointing. An individual can look perfect from a distance, but up close, everyone is flawed and should avoid being idolized. I wanted to write this because I think a lot of people (myself included) can identify with this and have fallen into a similar pitfall. This was inspired by the actual painting, Mona Lisa, because I think it's super overrated compared to everything else in the Louvre. Lol."
—
This track and others featured this month can be streamed on the updating Obscure Sound's 'Best of June 2022' Spotify playlist.