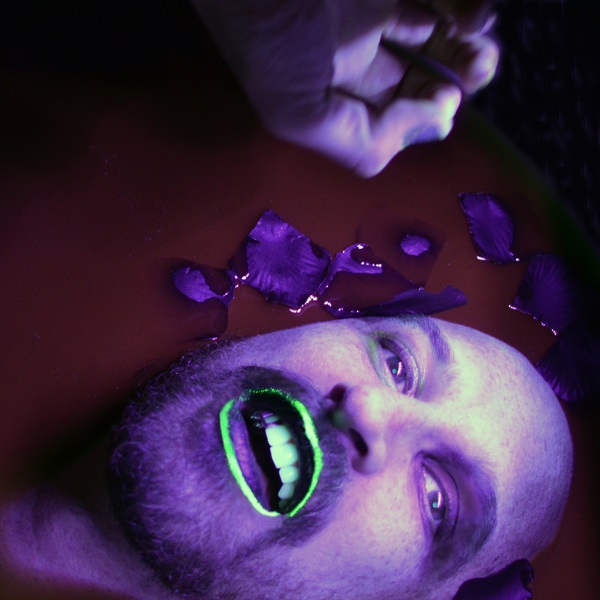 Denver-based artist Devin James Fry touts his inventive, dark sound on the two new tracks "Purple Glue" and "No Hope," emitting elements of electronica, darkwave, and hip-hop alongside enjoyably unsettling soundscapes.
To give an idea of the project's darkly atmospheric tint, Fry built "an analog horror SFX generator" for the project in particular. "I call it the Jitter Getter because it adds all these unsettling atmospherics, slasher movie style," he says. "It's essentially a two string diddly bow with gothy bells and whistles."
"Purple Glue" is enjoyably indicative of the project's firm grasp on atmosphere and climactic structural devlopment. "I'm held together by purple glue," Fry sings during the track's memorable hook, the solemn vocal tone reminiscent of Nick Cave. The murky, textural sputtering synths build thereafter into a gripping atmospheric construction that exudes darkness and mystery.
Producer Grant Eppley played a prominent role on the track. "Grant Eppley is brilliant," Fry says. "He rescued snatches of my vocal warm-ups from a bunch of unused takes and stitched them together into this gauzy auto-tuned intro for Purple Glue. It was a total surprise when he played it back for me. Drew me in right away. What a weird, perfect idea. Grant has great instincts and I love working with him."
"No Hope" is another enjoyable foray from Fry, this time pursuing a more hip-hop influence. The verses come via rapper OTEM RELLIK, showing a hypnotic vocal delivery. The hook features engrossing harmonies from Denver-based vocalist NAT TATE. The murky soundscape and inventive vocal flows remind fondly of Shabazz Palaces throughout. Devin James Fry thoroughly convinces aesthetically and melodically across these two tracks.
—
"Purple Glue" and other tracks featured this month can be streamed on the updating Obscure Sound's 'Best of June 2022' Spotify playlist.