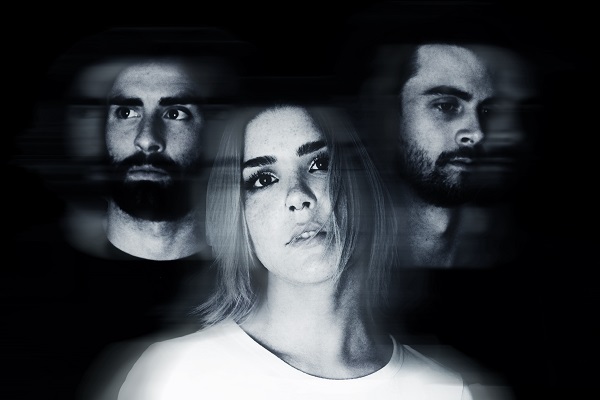 "The Chemist" is a new track from Phoenix-based trio Forts, strutting a stylishly dark pop sound and gripping lyrics conveying "the feeling of what it's like to live in a reality distorted by PMDD." The "I don't trust myself anymore," vocal refrain in the chorus resonates in conveying such feelings of distortion, complemented by a stellar production with nocturnal synth textures and trip-hop-feeling percussion.
The vocals project a late-night suaveness alongside the steady percussive pulse, brightening upon the "trust myself anymore," line and synth-laden shimmers. The chorus touts a cool and collected allure, contrasting well against the verses' dark murkiness, a tone further exceled by the dimming vocal effects prior to the chorus' second emergence. "The Chemist" is a thorough success from Forts, comprising Mary Clare (Mars) Clemons, Colton Jones, and Isaiah Gutierrez.
Mars elaborates on the track:
""The Chemist is basically my way of personifying the nightmare that is PMDD, as a grotesque monster that my little chemist of a brain/body manages to conjure up… knowing how alone I've felt through it makes me feel like it's kind of my duty to talk about it since it's so often mistaken for regular depression. 1 in 20 women are affected by this, yet hardly anyone talks about it.""
—
This track and others featured this month can be streamed on the updating Obscure Sound's 'Best of June 2022' Spotify playlist.