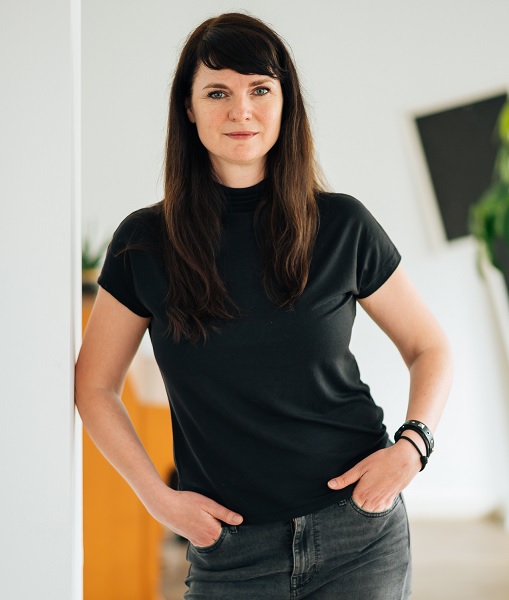 We chat with Evelyn Sieber, the Head of of Reeperbahn Festival International, about this year's Reeperbahn Festival New York, taking place from June 13-16. The event kicks off the international initiative Keychange, which promotes gender equality in the music industry. In addition to inspiring discussion panels and networking opportunities, the festival hosts a lineup of talented musicians from Europe, including ÄTNA, SOAK, and Billie Marten.
What are the main goals of Reeperbahn Festival New York this year? 
The music industry is growing closer together every day and is at the same time more complex and multi-layered than ever: With the support of the German Foreign Office, we offer a group of small and medium-sized companies, as well as promising new artists from Europe, a way into the heart of the U.S. Music business to establish valuable personal contacts and sustainable networking during A2IM Indie Week.
The aim is to give the delegates insights into the local markets in a program consisting of various panels, receptions as well as visits at important New York companies, and to establish valuable personal contacts and sustainable networking.
In this role, we see ourselves as an international cultural ambassador not only set on awakening the music-loving public's sense of discovery, but also adamant on deepening the international connectivity for our delegates from Germany and Europe.
As a pioneer of innovation, creativity and diversity, the U.S, music business has always been an inspiration for Reeperbahn Festival and its drive to make a difference. That is why we are honored to welcome the USA as our partner country of Reeperbahn Festival 2022 from September  21th –  24th in Hamburg.
What are the highlights of this year's program? 
I'm very delighted that the U.S. launch kick off-event of the international initiative Keychange, which promotes gender equality in the music industry, will be also part of our this year's Reeperbahn Festival New York Edition.
In celebration of the U.S. launch of the international initiative Keychange we invite press representatives and international music experts to The Delancey in Lower East Side on June 14 at 6 pm. Part of our program will be also a showcase featuring three different acts from Europe and USA, as well as a interactive session and podium discussion about diversity in the music business. Participants will include representatives from Keychange, Shesaid.so and UN Women.
Can you tell us more about the artists that are going to be in the showcase?
The 2020 ANCHOR – Reeperbahn Festival International Music Award winners ÄTNA are one of the most sought-after live acts in Europe and one of the most innovative new electronic music projects
Derry-born singer-songwriter Bridie Monds-Watson (they/them; aka SOAK – a portmanteau of Soul and Folk) are one of the most important acts in Northern Ireland
BBC Sound of 2016 list nominee Billie Marten's music drew comparisons with Kate Bush and Nick Drake. Her current album also saw her channel inspirations such as Can, Broadcast, Arthur Russell, and Fiona Apple.
How does Reeperbahn Festival International continue to support indie artists?

In 2020, Ätna was awarded our ANCHOR Young Talent Award by an international jury led by producing legend Tony Visconti (David Bowie, among others). Now we are supporting her career by presenting Ätna to international industry experts as part of our New York Edition.
Link to the Jury:
https://www.anchor-award.com/de/jury-2020
How is the Reeperbahn Festival supporting equality for underrepresented genders among artists, songwriters, and music biz executives? 
Reeperbahn Festival is the lead partner of the EU funded initiative Keychange. 74 emerging artists and innovators each year from across Europe and Canada will take part in a meet-up hosted at Reeperbahn Festival, they participate in showcase events, the conference and  creative labs. Early on in the Keychange journey, Alex Schulz of Reeperbahn Festival proposed that the Keychange festival partners should actively make steps towards equality by signing a 'gender pledge'. Over 550 music organisations from all over the world have now signed the pledge and are all making changes in their own ways.