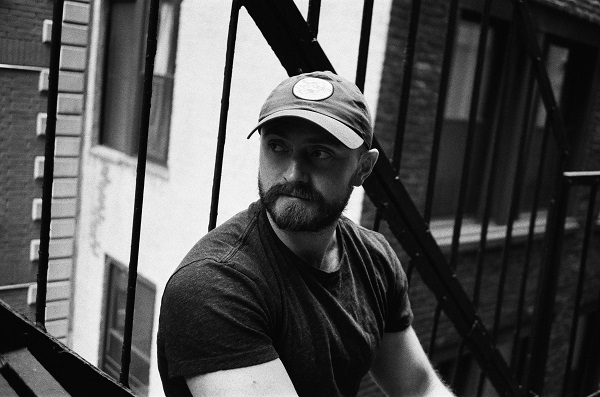 A moving folk album highlighting feelings of self-worth and resilience in tumultuous times, Tired of Trying is the eighth studio release from NYC-based artist Joe Holt. Holt and producer Charles Humenry craft a vulnerable portrait of life, and its peaks and valleys, throughout the release; "running away," is a theme throughout the album, echoed in the opening track from the get-go. The project pursues a more folk-forward direction, compared to a previous rock-fronted sound; the result meshes beautifully with the more solemn themes on display.
The opening track, "Kingston NY," swells from folk-friendly intimacy in its aspirational, forward-thinking lyrical imagery. The "Kingston's only a dream," refrain plays with resonating qualities, alongside the string-laden "if I could fly," follow-up. The track's conveying of forward-thinking plans of relocation, and how idyllic ideas of escapism within tumult can be so appealing even in the face of a relative façade, invigorates alongside the rise from guitar-fronted folk to a spirited, strings-forward culmination.
An array of trickling acoustics and gentle piano lead on "Breathless," another highlight, reminding fondly of Sufjan Stevens. "Life is an assembly line," Holt remarks during the escalating piano/guitar interplay, highlighting a sudden realization of being "past our prime," as majestic strings flourish. The track represents Holt's stirring, eloquent songwriting well — highlighting how one's family, country, etc. can all show cracks, and that it's "up to us to make some meaning," of life — a nice capturing of the album's central themes.
The stellar production vomes via Charles Humenry, a film composer and producer, who met Holt at Berklee College of Music in Boston. The two lived together for four years, and the album's recording process aligns roughly with Humenry's wedding and move across the country. The album's recording began in January 2021, a month or so before Humenry married his wife Caitlin. Holt was Charles' best man at the wedding, and the two men's strong friendship is conveyed throughout the album.
Stream Tired of Trying, below:
—
"Who Cares" and other tracks featured this month can be streamed on the updating Obscure Sound's 'Best of June 2022' Spotify playlist.
"Who Cares" is also featured in the genre-based, best-of Spotify compilation Emerging Indie Folk.