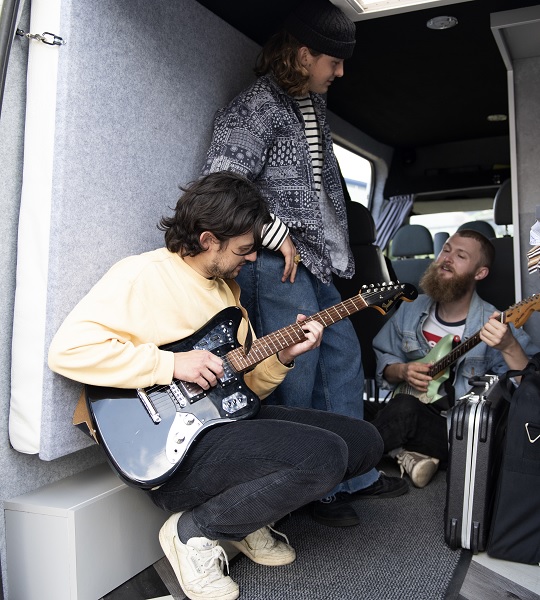 "She Never Says Goodbye" is a bursting rocker from Rooskin, a band from Southend-On-Sea, UK. Thematically exploring the lure of daydreaming and "losing the grasp on reality," the track's hypnotic rock sound exudes a catching effervescence in its swirling combination of organs, guitars, and soaring vocals.
"There I go again, running away with myself" the vocals swell during the chorus, exuding a dreamy entrancement amidst the glimmering organs. The preceding verses play with a bouncy allure, playful in the suave bass line and organ spurts. A piano-laden iteration of the hook emerges with delightful qualities in the final minute, culminating in expressively loose vocals amidst excitable guitar additions. "She Never Says Goodbye" is a hooky success from Rooskin.
—
This track and others featured this month can be streamed on the updating Obscure Sound's 'Best of June 2022' Spotify playlist.
The track is also featured in the genre-based, best-of Spotify compilation Emerging Dream-Pop.