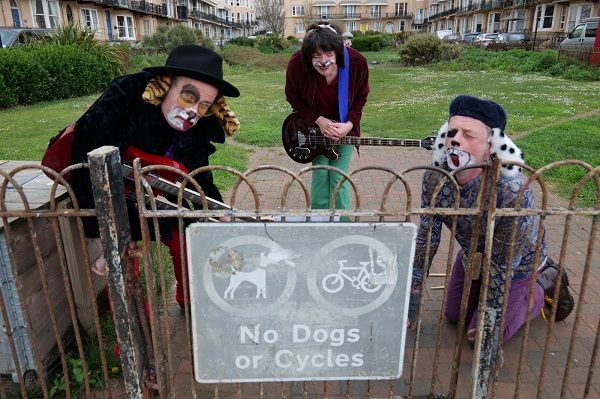 "Dog Ate My Homework" is a peppy rock success from The Qwarks, an act from Brighton, UK. The immediacy of psych-friendly guitar bursts and vocals, in a state of wonderment, kick off the track with vigor. The "it was a big surprise," lead-in reminds fondly of Supergrass' heyday. The "no one really c-cares," rise into playful guitars is another standout moment, also showing shades of Blur's Parklife era.
The track represents the band's second release from their forthcoming second album, out this autumn. "Dog Ate My Homework" was recorded about 30 miles from Southampton, in a scenic studio that features "a magical garden of feral cats and floral wonders, under a full moon and starry skies." The trio of Phil Johnstone (vocals/guitars), Simon Young (bass), and Nick Flowers (drums) produce a hooky success with "Dog Ate My Homework."
—
This track and others featured this month can be streamed on the updating Obscure Sound's 'Best of June 2022' Spotify playlist.