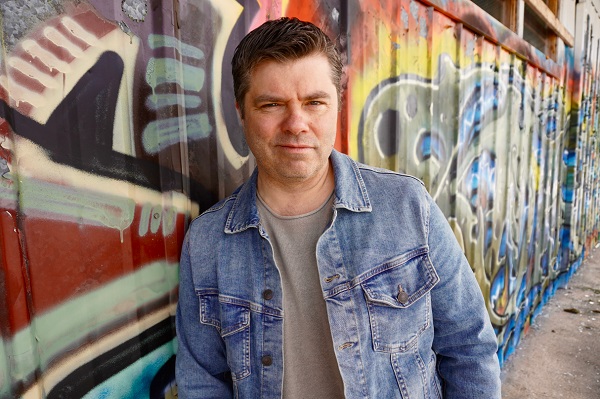 The sophomore album from Tom Tikka & The Missing Hubcaps, Better Man is exemplary of the award-winning songwriter's charms — abundant with hooks while traversing from the power-pop of "Venetian Rubber Boots" and "I'm Done with Blues" to the synth-laden soundscapes within "By 2022."
The album's vibrant, melodic songwriting is on display throughout. Perhaps referencing the album's bouncy and immediate charm, and certainly reflective of breaking free from sadness, "I'm Done with Blues" is a rousing success led by pulsing power-pop guitars and snappy orchestral-friendly keys, tonally reminiscent of ABBA. The verses enamor with a more rock-forward arsenal, making for an eclectic production that delights with its immediacy and brightness.
Following suave verses with an '80s nostalgia concocted by starry-eyed synths and chugging guitars, "By 2022" builds into an emotive chorus that resonates. Spacey synths, crisp guitars, and anthemic vocals converge here for a standout, replay-inducing section. The "wasting my life," bridge also excels with its eerie synth tones and invigorated vocal expression. "By 2022" represents another success on an album full of them.
Previously the songwriter of Sony/BMG & Warner Music band Carmen Gray, Tikka's solo career has found ample success since, with Better Man and his prior release earning ample praise. His previous album, This Is My Happy Face, touted two #1 singles on iTunes, in "Dootmat" and "With Eyes Closed."
Stream Better Man in full, below:
Tikka elaborates more on the album:
"'Better Man' is my attempt to write one of those records that I grew up with. I thought it'd be nice to try to reproduce some of the magic that the great singer-songwriter albums of the 60s and 70s had – albeit with a modern twist. This was also an era when the Top 40 was a lot more eclectic than it is today. There could be many artists from radically different genres on the same week's Billboard chart: Uriah Heep, Elton John, Paul McCartney, Kris Kristofferson, Roberta Flack, Marvin Gaye and Three Dog Night. This was yet another aspect I wanted to revisit."
—
"I'm Done with Blues" and other tracks featured this month can be streamed on the updating Obscure Sound's 'Best of June 2022' Spotify playlist.