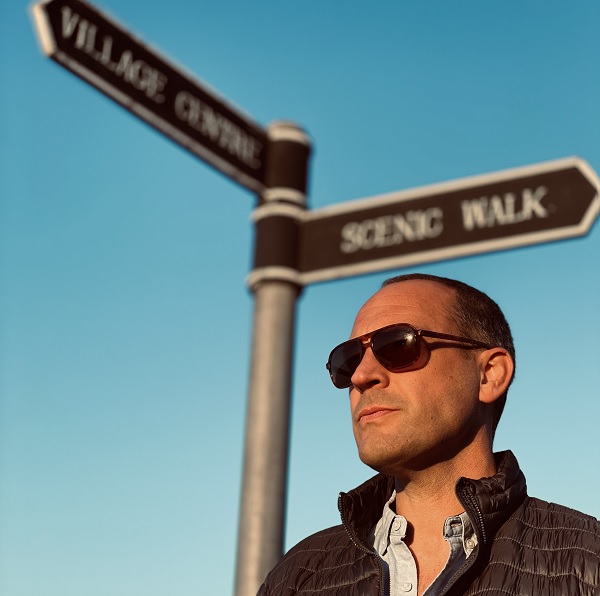 Hello Stranger is the new album from Zachary Crawford, an artist from Cork, Ireland who excels with his melodic songwriting — influenced by soft rock sounds of the late '70s and early '80s. The opening track, "Down the Rabbit Hole," compels with its suave sophisti-pop charm; brassy adornments and multiple vocal layers converge in approaching the "follow me," invitation of a hook. The track plays like a colorful, charming welcome letter to listeners, and serves excellently as the opener.
Elsewhere, "Do You Believe Me Now?" enthralls with its playful synths, lush piano, and responsive vocal harmonizing — playing like a fusion of Todd Rundgren and Daryl Hall. The title-referencing verses play with a hooky allure, especially, and the song concocts a warmly melodic feeling throughout.
The album consistently showcases the ability to seamlessly shift between tones, from ballad-ready theatrics to effervescent hooks. "Change Me" traverses from yearning, understated retrospection into a passionate chorus, bolstered later by strings. "You Got This" also enamors with its guitar-laden rise amidst the added vocal harmonizing and lush synths. Hello Stranger is full of hooky songwriting and replay-inducing charm, capturing an accessible vein of soft-rock with ample creativity.
Stream Hello Stranger, below:
—
"Down the Rabbit Hole" and other tracks featured this month can be streamed on the updating Obscure Sound's 'Best of June 2022' Spotify playlist.