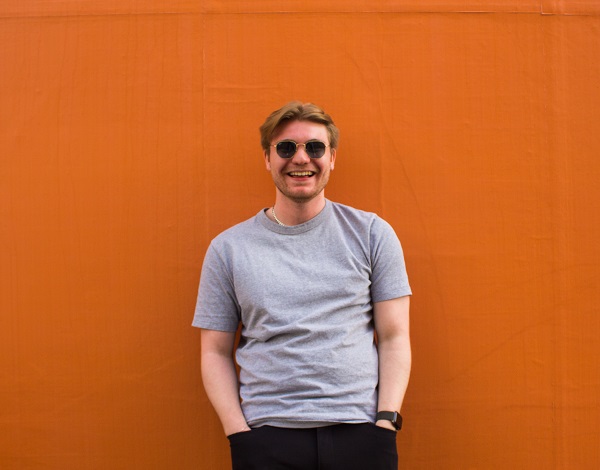 Smooth hip-hop and atmospheric soul converge on the catching "Liquor Store," a new track from South London-based artist Alfie James. Following up last year's Not Your Friend EP, "Liquor Store" meshes melodic guitars and synths with a jazz-inspired suaveness, particularly present in the guitar tones and grooving bass line.
Pulsing synths stabs and breezy guitar-laden relaxation complement a versatile vocal delivery, swapping seamlessly from pop-fronted calmness and precise hip-hop. Escalating synths during the "we only drink the best lager," lyrical sequence drives seamlessly back into the central hook, concluding the track with debonair allure. "Liquor Store" is a memorable, stylish output from Alfie James.
The artist comments further on the track:
"My relationship with drink is a funny one, dangling between the doghouse and lifelong memories from nights out. Visiting New York and Miami in the past year, the big liquor stores were so cool to see on every street corner, very different to those in the UK; the cover art was taken from one in New York. I wanted the production to reflect that intoxicated state, with lots of phase-shifting and panning. With summer upon us, I wanted to nail that light, skippy rhythm that gets stuck in your head all day. I was obsessed with cramming as many beer puns in as possible, I think I did pretty well!"
—
This track and others featured this month can be streamed on the updating Obscure Sound's 'Best of July 2022' Spotify playlist.