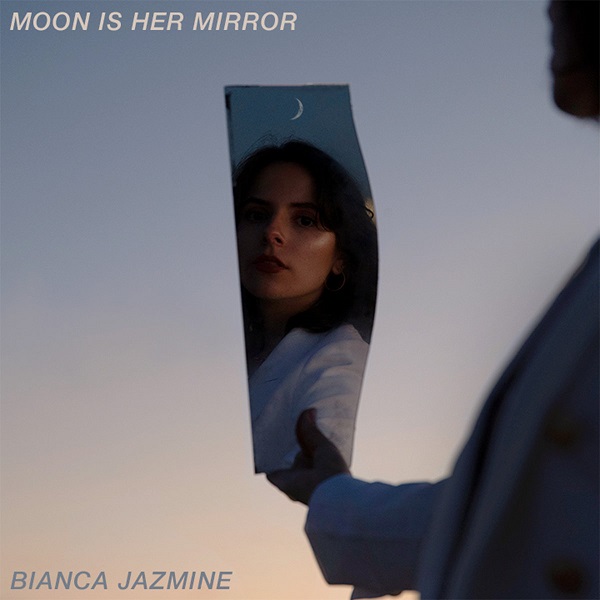 "Moon Is Her Mirror" is the latest track from Bianca Jazmine, the Los Angeles-based singer/songwriter who impressed last year with the tracks "Let in to Let Go" and "Pain's Got a Rhythm."
A murky vocal passion envelops initially, complemented by darkening textures and eventual piano trickling. A playful flourish emerges amidst the slight percussion, driving to the effervescent "in the night we shine," hook. Backing vocal somberness adds an emotive touch upon the "poetry of the stars," sequence, crafting a spine-chilling hook with dark mystique. "Moon Is Her Mirror" is another showcase of Bianca Jazmine's stirring songwriting and dreamy production.
Jazmine elaborates on the track further:
""Moon Is Her Mirror" is what nighttime sounds like. Not just a time for sleeping, but for exploring the depths of the world, each other, and our inner-selves in the protection of the dark night. This song was written sitting out by the ocean & staring into the full moon, maybe for so long that I saw myself staring back."
—
This track and others featured this month can be streamed on the updating Obscure Sound's 'Best of July 2022' Spotify playlist.